Category: Local Info
Created on Wednesday, 25 July 2012 13:39
Last Updated on Thursday, 09 August 2012 11:57
Published Date
Written by VR
The towns of the Mad River Valley, Vermont play host in August to one of the most diverse festivals in New England.  With more than 100 quality arts-related events and activities, the Vermont Festival of the Arts is designed to entertain the soul, enlighten the mind, and energize the spirit. <CLICK FOR MORE INFO>
---
The opening weekend of the festival is an extravaganza of art, music, food and fun!
To start things off with a bang, everyone is invited to the first annual Festival Community Picnic. The picnic will take place on Sunday, August 5, from 6 to 10 p.m., at the Lareau Farm Inn. <CLICK FOR MORE INFO>
Last Monday, August 6, was one of those rare occasions when it's perfectly acceptable to fill up on appetizers, as restaurants and food vendors participating in the Vermont Arts Festival's Taste of the Valley event served up small, hors d'oeuvres-like samples of signature dishes at Sugarbush's Lincoln Peak.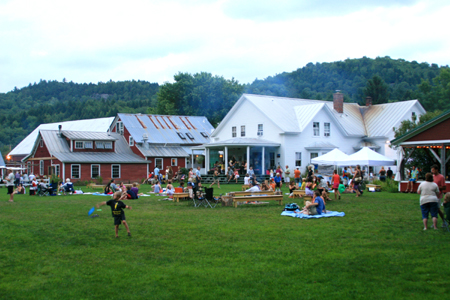 What an amazing weekend for the opening of the Vermont Festival of the Arts! With classic, changeable August weather, the Festival of the Arts has begun.