Category: News
Created on Thursday, 02 August 2012 11:47
Last Updated on Thursday, 30 August 2012 16:42
Published Date
Written by Rachel Goff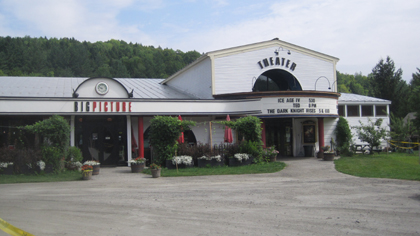 For Claudia Becker, who owns and runs The Big Picture Theater in Waitsfield, "there's just something special about the tactile experience of film," she said. "We put it together, it's clumsy, it's heavy…" she trailed off.
The Big Picture Theater—a small, independent, two-screen cinema—is just one of many movie theaters across the country currently confronted with the difficult task of switching from film to digital projectors, as the movie industry plans to do away with 35mm material over the next year.
When Becker first heard about the switch, her response was "true sadness," she said. Although she understands that the visual and audio quality of digital projection is much better than film, which is not only less technologically advanced but also more expensive to ship, "it just felt like an old era was coming to an end," Becker said.
Now, theaters that plan to continue to show movies will be forced to convert their projection systems, but at costs as high as $100,000 per screen, conversion does not come cheap.
And even though a consultant recently told Becker that The Big Picture should be able to convert its screens for $50,000 apiece, "$50,000 is a lot of money," she said. "It's an investment I wasn't planning to make," she said, and she knows she will never see the money back in sales, which even before the investment just barely break even.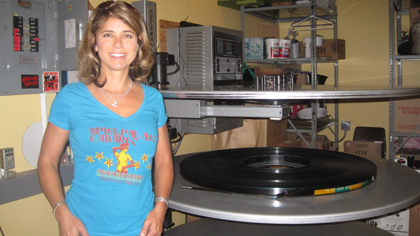 But Becker isn't keeping her theater open for the money—she's keeping it open for the community. "Having two screens in a small town is a big thing," Becker said of her theater, and if it weren't for The Big Picture, folks who live in The Valley would have to drive at least 30 minutes into Montpelier every time they wanted to go to the movies.
While many of Vermont's smaller theaters have been forced to find creative ways to stay open in light of the impending switch, many have been forced to close altogether. "It's just another story of corporate money pushing out small businesses," Becker said.
Fortunately for The Valley, "I'm committed to keeping [The Big Picture] going," Becker said, although she thinks realistically she'll be able to convert only one screen to digital projection.
But that's okay, because in Becker's eyes, The Big Picture—which already boasts an attached restaurant and bar—has always been more of a community space than a movie theater, really, and she hopes to make the second screening space even more available for townwide events.