Category: News
Created on Thursday, 25 October 2012 11:56
Last Updated on Thursday, 25 October 2012 11:59
Published Date
Written by VR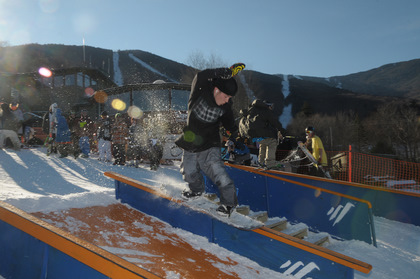 Sugarbush is exploring the possibility of building a temporary ski slope at a park in Astoria, New York, where it would make snow and provide free skiing and instruction this winter.
The Astoria Community Board has given its approval of the project and the City Parks Foundation has okayed it, according to Sugarbush spokesperson Patrick Brown.
The ski slope will be created on a hill in Astoria Park with the help of snowmaking. If the project goes through, Sugarbush will provide free skiing and instruction for children between the ages of 8 and 10 years old. Families would need to sign up for the classes which will be offered on Saturday and Sunday mornings.
During the week, the slope in the park would be open for the public to use for sledding.  The project will be completed at no cost to Astoria taxpayers.
An online New York news site, dnainfo.com, published a report on the proposed ski park on October 22 that began: "Call it the Alps in Astoria."
In that story, park district manager Lucille Hartmann is quoted saying, "It's all free. It's costing the city nothing and it's costing the participants nothing."
The dnainfo.com story also quotes Jules Corkery of the Astoria Park Alliance saying that Sugarbush would also install trailers, which would provide a changing area and storage for the equipment.
Patrick Brown at Sugarbush could not yet provide additional details about the project but confirmed that it was under way.