Category: News
Created on Thursday, 03 January 2013 10:10
Last Updated on Thursday, 03 January 2013 10:12
Published Date
Written by VR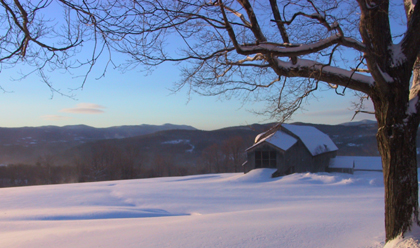 A public forum will be held at 6 p.m. on January 8 at the Fayston town offices on the Bragg Farm conservation project currently under way. The Vermont Land Trust purchased the farm from the Bragg family last August and is now working with the Mad River Valley community to raise $250,000 to help conserve the farm.
Residents of Fayston will be asked to approve using monies from the Conservation Reserve Fund established at Town Meeting last year to help fund the purchase.