Category: News
Created on Thursday, 30 January 2014 11:49
Last Updated on Thursday, 30 January 2014 11:49
Published Date
Written by VR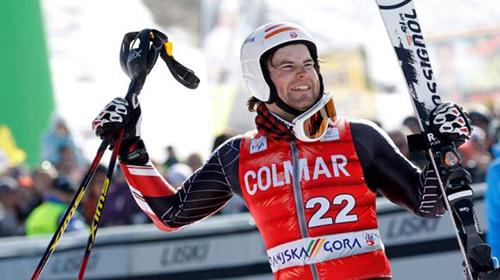 Nolan Kasper, 24, of Warren and Fayston will compete this winter on the U.S. Olympic Team. He is the only alpine skier from Vermont to make it to Sochi.
Kasper first learned to ski in New Jersey, but after moving to Vermont he participated in the Sugarbush-GMVS ski club. He attended Fayston Elementary School and he graduated from Burke Mountain Academy in 2007 and was named to the U.S. Ski Team right out of high school.
In 2008, Kasper took third place at the Junior World Championships in Germany. In 2010, he was the overall Nor-Am Slalom Champion and in 2011 he was the overall Europa Cup Slalom Champion. He has had 10 top-10 finishes in the World Cup, and in the 2010 Winter Olympics in Vancouver he came in 24th in the slalom—the top finisher from the U.S.
In the past two years, Kasper has undergone two hip surgeries and a knee surgery. He currently attends Dartmouth College. Kasper has three brothers, Christen, Branden and Masen.