Category: News
Created on Thursday, 06 February 2014 11:57
Last Updated on Thursday, 06 February 2014 11:57
Published Date
Written by VR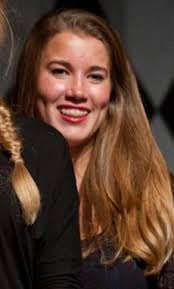 A 19-year-old University of Vermont woman, Kendra L. Bowers, died on Saturday, February 1, 2014, at Sugarbush's Mount Ellen as a result of injuries sustained in a skiing accident.
According to Vermont State Police, Bowers was skiing with friends and family on Lower Rim Run at 11 a.m. when she lost control and struck a trail sign. She was pronounced dead at Central Vermont Medical Center.
In an email to its university community, UVM reported that Bowers, a sophomore in the Rubenstein School of Environment and Natural Resources from Newport, RI, had died.
Bowers was an environmental sciences major, an active member of the student group Zest A Cappella, and a member of the Health and Wellness Residential Learning Community.
"The entire Sugarbush community mourns the loss of Kendra Bowers who died last weekend while skiing at Sugarbush. Our thoughts and prayers are with Kendra's family and friends," said Sugarbush president Win Smith.
"Kendra was doing something she loved and was surrounded by friends and family at the time of the accident.  We extend our deepest condolences to Kendra's family. Our sincere thoughts of care and sympathy are also extended to Kendra's friends and to faculty and staff who were close to her," wrote UVM vice provost Annie Stevens.