Category: News
Created on Thursday, 01 May 2014 12:05
Last Updated on Thursday, 01 May 2014 12:05
Published Date
Written by VR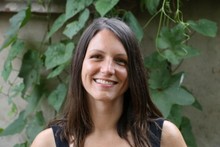 Last week, Warren resident Amy Carst posted an idea for consideration by IDEO.org, an organization that provides funding, resources and help with the implementation of projects focused on women's empowerment in disadvantaged urban areas around the world.
Carst's idea is for "Voice," an international media project that uses video, photography, audio and other platforms that provide a direct channel between women in need and people with the resources, funding and drive to help.
For the project, field staff stationed throughout the world will conduct interviews with impoverished women, who "will tell stories of their lives, their hopes and fears, their dreams, their biggest problems and safety issues in day-to-day life," Carst said. The interviews will be compiled into a media kit and distributed to select groups of university students to connect with the women and help them improve their situation. In this way, "young, driven, activist-minded, intelligent college students who want to make a difference will be given the most important project of their life, one through which they can immediately change the world," Carst said.
If selected, Carst hopes to implement Voice as a pilot project with the Malayaka House, an orphanage in Entebbe, Uganda, and organization with whom she and other Valley residents have spent time volunteering. Recipients of funding from IDEO.org are chosen based on their ability to have a positive impact, but "those that 'go viral' are definitely going to stand out when it comes time to choose," Carst explained, asking members of the community to help out by visiting her page and hitting the "APPLAUD THIS" button and commenting on the project. To learn more about Carst's project and to help it go viral, visit openideo.com/challenge/womens-safety/ideas/voice-an-international-media-project-for-women.