Category: Obituaries
Created on Thursday, 18 October 2012 00:28
Last Updated on Thursday, 18 October 2012 00:28
Published Date
Written by Submitted by Family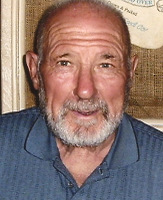 Norris "Fat" Wayne Weston, 83, a longtime Warren resident, passed away in the comfort of his family at Fletcher Allen Health Care in Burlington on Tuesday, October 16, 2012.
Born in Fayston on October 1, 1929, he was the son of the late Frank and Marion (Shaw) Weston. On March 1, 1952, he married the former Marlene Neill in Waitsfield.
Fat served with the U.S. Army from 1955 to 1957 where he was on ship supply duty in Alaska. He was discharged from the U.S. Army Reserve in 1963.
A founding member of the Warren Volunteer Fire Department in 1947, Fat served as a member, fire chief and was appointed lifetime assistant chief by the department. He remained a very active member right up to his death. In 2012, he was awarded the Governor's Award for Outstanding Community Service in recognition of his over 65 years of service to the department.
Fat was a past member of Mad River Lodge #77, F&AM of Waitsfield and belonged to the Warren United Church. He was active in Little League for 40 years as an umpire and had the pleasure of umpiring behind the plate for his two grandsons.
He worked for various businesses in The Valley including the town of Warren, Bonnette's Garage and the Waitsfield-Fayston Telephone Company from which he retired.
He was the organizer for the annual Warren Fishing Derby and was always excited to share and see the joy on the children's faces when they brought their catch back to the fire station. He also enjoyed organizing the stringing of the Christmas lights in Warren Village.
An avid hunter and fisherman, brook fishing was his favorite. Later in life he spent many hours fishing on Lake Memphremagog.
Fat is survived by his wife of 60 years, Marlene Weston of Warren; his son, Tom Weston and his partner Karen Dettor of Warren; his daughter, Susan Neill and her husband Bryan of Waitsfield; his four very special and beloved grandchildren, Lucas and Sarah Weston and Jessica and Shannon Neill, who were the joys of his life; his sisters, Avis Gauthier and her husband John of Graniteville and Edna Nolin of Stowe. He was predeceased by his brothers, Raymond and Norman, and sister, Gloria Wheeler.
Memorial services will be held from the Warren United Church on Saturday, October 20, 2012, at 11 a.m. with a reception to follow in the Warren Town Hall. Friends may call at the Perkins-Parker Funeral Home in Waterbury on Friday from 7 to 9 p.m. Inurnment will take place in Warren Village Cemetery. In lieu of flowers, memorial contributions may be made to the Warren Volunteer Fire Department, c/o Reta Goss, P.O. Box 337, Warren, VT 05674, or the Valley Food Shelf, c/o Interfaith Council, P.O. Box 342, Waitsfield, VT 05673. To send online condolences visit www.perkinsparker.com and Facebook.