Category: Obituaries
Created on Thursday, 05 September 2013 10:35
Last Updated on Thursday, 05 September 2013 10:35
Published Date
Written by Submitted by family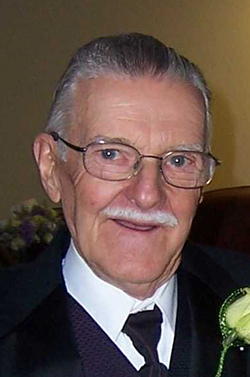 Robert Lowe "Bob" Wood, 81, passed away in the comfort of his family at Fletcher Allen Health Care in Burlington on Saturday, August 10, 2013, following a brief illness. Born in White Plains, NY, on March 8, 1932, he was the son of the late Harold P. and Catherine (Lowe) Wood.
Bob was a graduate of Ardsley High School in Ardsley, NY, and continued his education at Alfred State College (SUNY). Bob was employed for over 25 years at Saputo, Inc. Cheese Manufacturing in Hinesburg, until fire closed the plant. He was currently employed by Purpose Energy as chief wastewater operator at Magic Hat Brewing Co. in South Burlington.
His memberships included the Green Mountain Water Environment Association, holding a number of positions on the board of directors including past president, as well as the New England Water Environment Association and New England Waterworks Association.
Bob loved to travel and looked forward to his annual trips with his brother, especially sojourns to Mexico, Belize, Costa Rica, Las Vegas and Disneyland, as well as going to Jamaica with his daughter Tammy. Bob also enjoyed being outdoors and seeing wildlife, particularly watching the dozens of hummingbirds sipping nectar from his feeders.
Bob is survived by his children, Tammy Tardif of Waitsfield, Todd Wood and his companion Millie of Enosburgh Falls, Tanya Gabaree and her husband George Jr. of Waitsfield, Tina Wood of Huntington and Tara Roy and her husband Emery of Underhill; 19 grandchildren and 11 great-grandchildren (and one due in November); a brother, Richard Wood and his wife Patricia of Aiken, SC; as well as two nieces, one nephew and their families. Bob's son-in-law, Jerry Tardif, passed away on August 20, 2013. A celebration of Bob's life will be held at the Hinesburg Town Hall on September 7, 2013, from 1 to 6 p.m. For those who wish, memorial gifts would be appreciated to the American Lung Association, 372 Hurricane Lane, Suite 101, Williston, VT 05495 (www.lung.org). Assisting the family is the Perkins-Parker Funeral Home and Cremation Service. To send online condolences visit www.perkinsparker.com and Facebook.