Category: Obituaries
Created on Thursday, 17 April 2014 09:51
Last Updated on Thursday, 17 April 2014 09:51
Published Date
Written by Submitted by family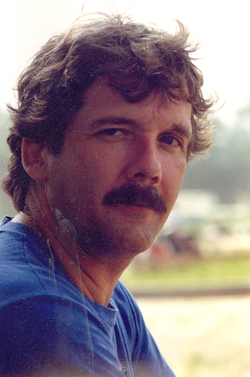 Ralph Andersen, 61, of Waitsfield, Vermont, passed away on Monday, April 7, 2014, at Vermont Respite House in Williston, Vermont. His family was at his bedside.
He was born on December 24, 1952, in New York, lived in Miami, FL, and moved to Vermont.
Ralph was a chef in The Valley for many years. He worked at The Den, Chez Henri, GMVS, The Hyde Away, NECI's Inn at Essex and more. He also was a loving father and faithful friend.
He was stubborn, funny and caring. Ralph's first and foremost love was his children; he was always present in their lives, quiet, loving and steady. In addition to his love of his children and his work, he loved animals, board and card games, mystery novels, amusement and water parks, poker, game shows and ginger ale. He loved sports: the Dolphins, golf, pool, bowling, baseball and basketball.
Ralph is survived by his two children, Jessica Smith of Montpelier, VT, and Cody Smith of Eureka, CA; the mother of his children and dear friend, Karen Smith of Fayston, VT; and many longtime friends.
A celebration of Ralph's life will take place in late May or early June. There are no calling hours.
In lieu of flowers, donations may be made in Ralph's memory to Vermont Respite House, www.vnacares.org/donate/remembering-honoring-loved-ones, or Central Vermont Home Health and Hospice, www.cvhhh.org.