Category: Obituaries
Created on Thursday, 24 April 2014 10:53
Last Updated on Thursday, 24 April 2014 10:53
Published Date
Written by Submitted by family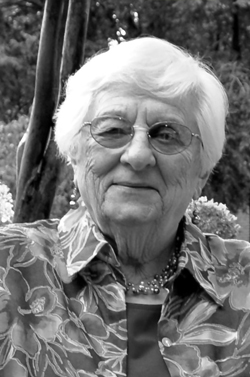 Lois Skilton, age 93, passed away peacefully on Thursday, April 17, 2014, in
Charlotte, North Carolina, after a brief illness. Lois had lived in Charlotte for the past seven years where she enjoyed many happy moments with "the southern family."
Born in Mineola, New York, on July 31, 1920, to Charles and Elna Turner, Lois graduated from New Lebanon High School near her hometown of Stephentown, New York. She graduated from Albany Business College and started work at Montgomery Ward in Albany where she met her future husband Steve. After their marriage they moved to North Conway, New Hampshire, where they both worked for Carroll Reed Ski Shops until their retirements in 1987. Steve and Lois enjoyed 42 years together before his passing in 1992. In 1993, Lois moved to Waitsfield, Vermont, and spent 14 wonderful years with "the northern family." While in Vermont, Lois volunteered at Joslin Memorial Library and attended St. Dunstan's Episcopal Church.
Lois will be remembered by her whit, sharp mind and many winning bridge hands!
She is survived by her son Steve and his wife Nancy of Waitsfield, Vermont, and grandchildren Anna and Tanner; and by her son Peter and his wife Susan of Charlotte, North Carolina, and grandchildren Paige and Eric.
A graveside service will be held in Kearsarge, New Hampshire, at a later date. Donations may be made to Joslin Memorial Library, 4391 Main Street, Waitsfield, VT 05673, in honor of Lois's service and devotion to the library and her love of reading. Arrangements are in the care of T.H. Robertson Funeral Service in Charlotte, NC.