Category: Obituaries
Created on Thursday, 12 June 2014 09:22
Last Updated on Thursday, 12 June 2014 09:22
Published Date
Written by Submitted by family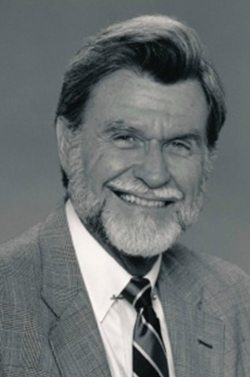 We celebrate the rich life of Tyler Kohler, who died peacefully in his sleep on Monday, June 2, 2014, after a long struggle with Parkinson's disease. Born in Richmond, Virginia, in 1927 to John F. and Gladys (née Tyler) Kohler, whose legacy was the well-respected John F. Kohler & Son's Jewelers, Tyler and his twin brother Fred developed into accomplished equestrian champions on the Virginia/Maryland steeplechase circuit prior to marrying and raising a family.
Tyler and his wife Betsy moved to Garrison, Maryland, outside of Baltimore in 1955, where he established a successful food brokerage company and they raised their five children. Favorite pastimes were playing Interclub A level tennis for the Green Spring Valley Hunt Club, squash at the Maryland Club, hunting on the Eastern Shore with his beloved retriever Chelsea, and adding his rich baritone singing with the a cappella group the Green Spring Fox Heads.
In 1988, Tyler and Betsy finished building their dream home in Waitsfield, Vermont. They enjoyed a million-dollar view that included a private pond for swimming, a pasture with the requisite black and white cows to set the scene, the historic Round Barn Inn and the mountains that are home to the Sugarbush ski resort runs. After many years of enjoying it as a second home, they retired to live there in 1995. No day in the summer went by without a skinny dip in the pond after morning chores, a cold beer on the deck and contemplation of Vermont's beauty. They joined St. Dunstan's Episcopal Church and became active in the community raising money and building four houses for Habitat for Humanity. Tyler's famous secondhand pickup truck that was used to pick up furniture for the Habitat houses became a regular fixture in the annual Warren July Fourth Parade.
Friends and family recall a man who was a gifted raconteur with a great sense of humor, who loved to play his ukulele and sing. A favorite routine performed on many happy occasions was the "blowing out the candle" story. Occasionally, a safely naughty joke would regale his audience. We will miss the man who was a loving husband and father who, in later years, adored playing backgammon and cards with his grandchildren. He was famous for his love of desserts that were always embellished with extra cream and anything else he could imagine to add. A particular favorite treat was a Klondike bar always enjoyed while singing the jingle "What would you do for a Klondike bar?" and then a wink. A true southern gentleman, he could never pass up a chance to compliment his wife, his daughters, or any female friend how pretty they were and was always fast with a kind word and a handshake to everyone he would meet.
Tyler is survived by his wife of 62 years, Betsy, of Stowe; his children Rand, John Fred IV, Molly, Carden and Robbin; his grandchildren Tyler, Alex, Casey, Cyan, Peter, Tommy, Henry and Grace; and by his beloved older brother John F. ("Bubba") of Malaga, Spain, and identical twin, Fred, of Middleburg, Virginia.
A private family memorial will be held later in the summer. Those wishing to honor his memory are asked to make a donation to the Michael J. Fox Foundation for Parkinson's Research: www.michaeljfox.org, 1-800-708-7644.