Category: Sports
Created on Thursday, 17 July 2014 11:49
Last Updated on Thursday, 17 July 2014 11:49
Published Date
Written by VR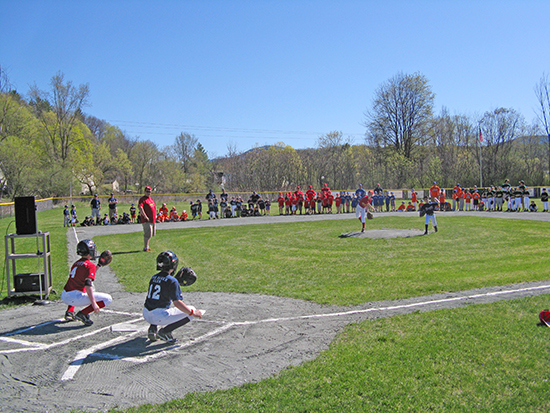 Mad River Little League has been chosen to host the 2014 10- to 11-year-old State Baseball Championship. The tournament will feature the four top teams from around the state, including a team from the Mad River Valley.
The tournament will take place at Couples Field and starts this Saturday, July 19. There will be two games on both Saturday and Sunday at 11 a.m. and 2 p.m. Mad River plays its first game Saturday at 2 p.m. Games resume Tuesday through Thursday with 5 p.m. start times.
The concession stand will be in full swing and the weather is expected to be perfect. The games will be open to the public and it's a great opportunity to watch some of the best baseball players in the state compete.
For more information, contact Mad River Valley Little League at This email address is being protected from spambots. You need JavaScript enabled to view it..