Category: Sports
Created on Thursday, 15 August 2013 11:30
Last Updated on Thursday, 15 August 2013 11:30
Published Date
Written by VR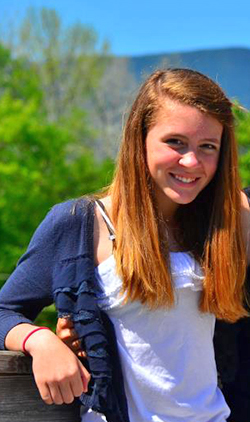 Ski Racing Development (SRD) and World Cup Supply (WCS) have named Hannah Utter, Waitsfield, as one of the winners of the 2013 SRD/WCS "Fast Skier" Junior Alpine Scholarship Fund.
Utter is a U16 athlete out of Green Mountain Valley School (GMVS).
Utter is a product of the Green Mountain Valley School program and is the first Eastern division recipient of the award. A straight-A student, Utter was elected to be the eighth-grade class president and is a member of the varsity soccer team as well as being involved with the school theater program. As a ski racer she is currently the 2013 U14 Eastern GS and Overall Champion, Vermont U14 SL Champion, U14 Can-Am GS and SL Champion and 2012 J4 Eastern GS Champion.