Category: Sports
Created on Thursday, 27 February 2014 10:27
Last Updated on Thursday, 27 February 2014 10:44
Published Date
Written by VR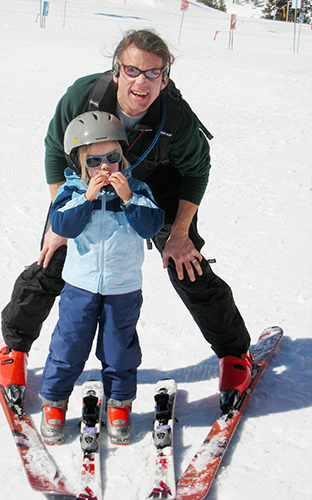 On Sunday, March 2, the High Fives Foundation is hosting a FAT Ski-A-Thon at Sugarbush Resort to benefit the Tahoe-based nonprofit organization dedicated to raising money and awareness for winter sports athletes who have suffered a life-altering injury while pursuing their dream.

Most recently, the High Fives Foundation has helped a Valley native, Patrick Lonsdale, to recover from an injury he received after a skiing accident in Squaw Valley, California, that resulted in the amputation of one of his legs.

The High Fives Foundation reached out to Lonsdale immediately following his accident, providing him with funding to help pay for healing costs not covered by insurance, such as pool memberships and acupuncture. Lonsdale applied for more funding this year and to date he has received over $11,000 in aid towards his recovery.

Lonsdale currently resides in Ben Lomond, California, but he grew up in The Valley and was taught to ski at a very young age by his father, Jack Lonsdale, who lives in Warren.

In order to continue to provide funding for athletes such as Lonsdale, the High Five Foundation hosts five fundraising events on the West Coast and five on the East Coast each year. The next event, the third annual FAT Ski-A-Thon, takes place this Sunday, March 2, at Sugarbush Resort.

In the FAT Ski-A-Thon, participants complete as many laps as possible off the Summit Quad at Mt. Ellen on "fat" skis (skis with a waist of 70mm or wider), raising money for the foundation with each completed lap. The event is sponsored by Vermont North Ski Shop in Warren with additional sponsorship from Sugarbush, GoPro, K2 and SNOCRU.

For more information about High Fives or to register for the event, visit pledge.highfivesfoundation.org.