Category: Sports
Created on Thursday, 19 June 2014 09:56
Last Updated on Thursday, 19 June 2014 09:56
Published Date
Written by jkvt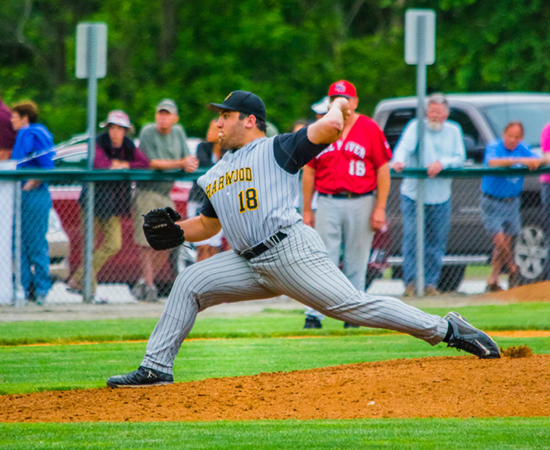 After a hard fought game, Harwood Union lost to Mill River 7-4 in the state Division II baseball finals on Monday, June 16, in Montpelier.
Mill River's pitcher, Lincoln Pritchard, gave up eight hits over six-plus innings and struck out one player and walked one. Harwood was unable to come back after Mill River got five runs in the fourth inning.
Harwood opened strong with two runs in the bottom of the first. Two batters after Lucas Russell hit a single up the middle, Dylan MacIsaac hit a triple to right center field that plated Russell for the opening run. Harwood's Tyler Atwood then singled to center to bring home MacIsaac for a 2-0 edge. Then Pritchard pitched four straight innings and Mill River's fourth inning sealed the game.