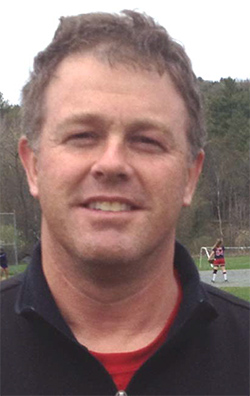 Fayston Select Board member and Waitsfield business owner Ed Read is running for state representative from Warren, Waitsfield, Fayston, Moretown and Duxbury.
He is running as an Independent.
"I've always been independent and always will. I think it's the best way to assess each issue," he said.
He is running now for several reasons. First, he is not coaching baseball anymore so he has more free time with his children, both in high school next year.
"I think it's time. I think all of Vermont is at that point where it's gotten really expensive. We're at a lot of tipping points in terms of energy costs, school funding and the economy," Read said.
"There's a leadership void in Montpelier. If the two biggest things they accomplished after four months are GMO labeling and legislation regarding using handheld devices in cars, they are either not listening or something. The big issues are not getting dealt with. There are no results," he said.
Read has served 12 years on the Fayston Select Board, an experience, he said, that has honed his sense of fiscal responsibility.
"I think what Fayston is known for is its very responsible way of budgeting and the lack of drama you've seen in other towns," he said.
He said that while local boards can be as frugal as possible with their budgets, there is no way to counter what happens in Montpelier in terms of property taxes.
"We collect over $5 million in taxes and have a $1 million town budget and $2 million goes to Montpelier. These are the issues, not whether I should be talking on my cellphone when I'm driving," Read said.
"Education funding reform needs to be a priority along with a healthy economy. Those things would heal a lot of ills. As for school funding, I think we have to tear the system down and start afresh. Maybe we need a combination of property and income tax, or maybe a whole new delivery plan. It's clear that if you are not directly responsible for raising the money in your budget, you're not that careful about administering it. I think towns who are receiving versus sending $2 million, may not be as aware of how painful it was to raise it," said Read, who has owned the Mad River Garden Center since 2001.
Prior to that he was at Sugarbush for 11 years, finishing up as vice president of mountain operations. Read is 46 and graduated from UVM in 1989. He is a native of St. Albans and his family moved to Northampton, MA. He and his wife Trish have a son Ben, 15, and a daughter Sally, 14.
{loadnavigation}