Grand Opening of the Mad River Taste Place
Written by

The Valley Reporter

Published in News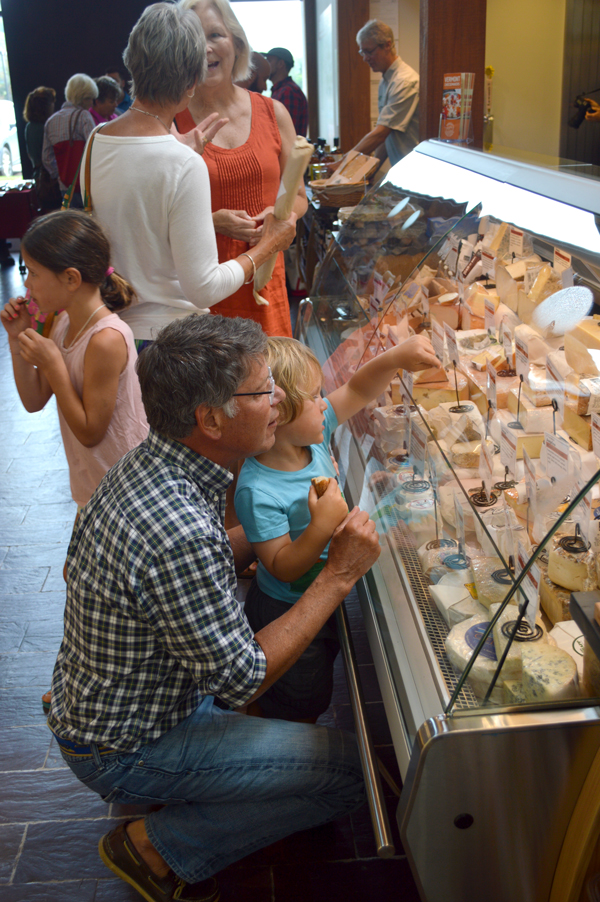 The Mad River Taste place held a grand opening last Thursday, August 10. Vendors from around The Valley were able to showcase their products at the event.
Wendy Knight, Vermont's commissioner of tourism and marketing, officially opened the new attraction in a public ceremony. Accompanying Knight at the event were deputy commissioner of tourism and marketing, Steven Cook, senior vice president of marketing Cabot Creamery, Roberta MacDonald, executive director of the Vermont Mountain Bike Association, Tom Stuessy, and president of the Vermont Ski Areas Association, Parker Riehle.
"The Mad River Valley has an immense amount of talent in the food scene. An incredible number of artisans making food and beverage," founder Robin Morris said. "We have some of the best products in the northeast if not the USA," he added.
Morris said he wants the Mad River Taste Place to be a shop where customers can try the products from The Valley and from throughout Vermont and he wants them to be able to learn about the products as well.
"I think we have an incredible opportunity with the food and beverages that are being made in The Valley to bring in people from Burlington, Montpelier, Waterbury, Stowe and also to become a Vermont attraction," Morris said.
Mary Tuthill, the retail manager at the Mad River Taste Place, said she hopes the store will drive home what it means to eat and buy local. "I think that is a huge part of what we're doing here and I think it's unbelievably important," Tuthill said.