HUUSD may not censor public comment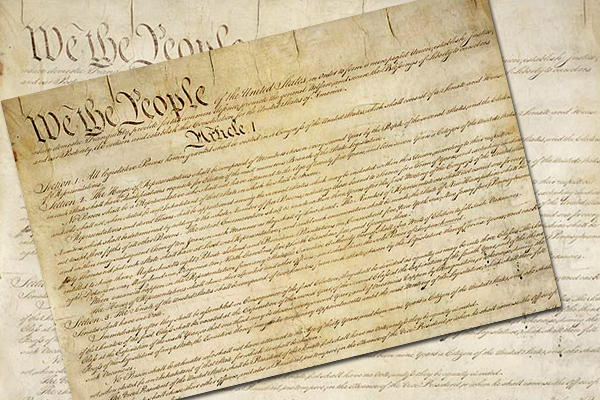 The Harwood Unified Union School District (HUUSD) changed its public comment policy after its attorney warned that attempting to censor the content or tenor of public comment violated the First Amendment. The board also apologized to Brian Fleisher, Waitsfield, who had been silenced at a previous meeting.
"The public is not your enemy," Fleisher told the board on May 16. While he thanked the board for the apology proffered at the meeting, he followed up with an email to the board suggesting that the apology is owed to the public.
The May 15 email from attorney Sean Toohey, sent to HUUSD Board chair Christine Sullivan and HUUSD Superintendent Brigid Nease, was forwarded to the entire board on May 16 in advance of the board's meeting that evening with a link to a revised public comment policy.
The board reached out to its attorneys after Brian Fleisher, Waitsfield, and Sheila Getzinger, Moretown, challenged the board's attempt to censor the content of public comment at an April 25 meeting.
At that meeting, Torrey Smith moved to have Fleisher stop speaking and lose his right to speak for the rest of the meeting. The board voted to prohibit Fleisher from speaking, arguing that the content of his comment was a personal attack on Nease.
Silencing Fleisher on April 25 led to Getzinger taking the board to task on May 9 and led Fleisher to send an email to the board protesting what he said was a violation of his federal and state constitutional rights to free speech.
"Your censorship of Brian Fleisher at your April 25 meeting was outrageous and illegal. You violated his First Amendment right to free speech and to address government," Getzinger told the board.
"The biggest concern I have was where a Board member (and the Board by vote) cut off the speaker at a point when he criticized Brigid. I agree it was a close call and that he was being disrespectful, but I also think a court could view it as a criticism of the superintendent's performance, entitled to First Amendment protection. I do not recommend cutting off people who are being critical of the school or board. You can ask them to be respectful, but do not prohibit them from speaking," Toohey wrote in his response to Nease and Sullivan.
"The First Amendment requires that once you open a government forum to public comment, you can't restrict based on viewpoint (at all) and you are limited in your ability to restrict based on content. Content is the topic (i.e., the budget) and viewpoint is the position (pro-budget/anti-budget), though courts often blur the distinction. Part of the challenge comes in focusing on delivery rather than viewpoint. A pro-budget speaker may comment in a friendly tone whereas the anti-budget person raises his voice and waves his hands. However, unless the anti-budget person actually threatens someone or completely disrupts the meeting, the Board risks viewpoint discrimination by cutting him off," Toohey wrote in his email.
"Your policy states 'personal attacks will not be allowed.' On its face, this is reasonable, but it cannot be used by the Board to restrict persons who are being critical of a school employee or board member. See Bach v. Sch. Bd. of City of Virginia Beach, 139 F. Supp. 2d 738, 742 (E.D. Va. 2001) ('Participants in an open session of a public meeting were permitted to praise the actions of school employees but were prohibited from making any critical or accusatory comments.' … The First Amendment protects speech which is uninhibited, robust, wide-open, vehement, caustic, and sharp, as well as speech which lacks truth, social utility or popularity or which exaggerates or vilifies.)", Toohey pointed out.
Despite Toohey's statement that comments may be "uninhibited, robust, wide-open, vehement, caustic and sharp," the board includes a proviso that "discourse should be civil, respectful and use appropriate tone." The policy does invite the public to submit written comments to This email address is being protected from spambots. You need JavaScript enabled to view it. and does establish a three-minute maximum for providing comment. The policy can be viewed here:
https://docs.google.com/document/d/17mLl6fkJ0XwPgvnXxDpO5FRy26eWzkWE_WQWW5LkyTo/edit
Reporter Katie Martin contributed to this report.