Richard Stacy Smith
Written by

Submitted by Family

Published in Obituaries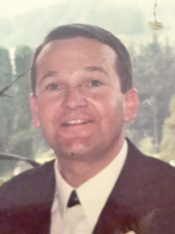 Richard Stacy Smith, 85, of Warren, VT, passed away on September 24, 2017, at Wilton Meadows Health Care Center with his loving family by his side. Richard was born on November 27, 1931, in Waltham, MA, to the late C. Ruggles and Frances Smith.
Richard was in the third graduating class (1954) from Brandeis University, a school his grandfather had originally founded as Middlesex University. While attending Brandeis, he joined the U.S. Navy Reserve and upon graduating, served in the Navy on board the aircraft carrier USS Midway as a photographic specialist. After stints in the navy in Miramar, CA, and Guam, Richard was employed by both major corporations and large institutions of higher learning in positions of college placement, career counseling and engineering/technical placement. The last 15 years of his professional career was spent as the founder and president of a human resources and career counseling group with offices in two Connecticut towns.
Although graduating from college with a BA in American and British literature, he also had a minor in biology both of which served him well in his livelong interests of art and science. Richard considered himself as a nonconformist, a staunch liberal, an adventurist and romanticist. His love of nature, Robert Frost, Walt Whitman and his hero, Henry David Thoreau, were well known.
Richard leaves behind his daughter, Michele Tamar, and son, Derek Winslow, and his wife, Kim, and five beautiful grandchildren, Christian, Sean, Hunter, Callie and Shane.
A memorial service was held on Saturday, September 30, 2017, at 1 p.m. at the Black Rock Congregational Church, Fairfield, CT. For online condolences and directions please visit www.hoytfuneralhome.com.