Carol Ann Conklin Wheelock
Written by

Submitted by family

Published in Obituaries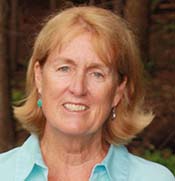 Carol Conklin Wheelock, daughter of June (Perry) and Richard Conklin, died October 19, 2017, of brain cancer at the age of 71.
She grew up in Burlington and spent summers on Colchester Point. She graduated from Burlington High School in 1963 and Middlebury College in 1967. She has called Waitsfield, VT, her home since 1977.
Carol was a teacher of many things and loved learning and sharing her knowledge with others. She was an experienced teacher and school librarian in Chittenden and Washington counties and tutored students at Green Mountain Valley School in Waitsfield. Fayston Elementary School recently named the library in her honor.
Carol studied feng shui in the United States and China. She received a certificate in advanced feng shui studies from Feng Shui Designs and founded Feng Shui Vermont. For many years, she explored energy work, dowsing, color, interior design and Native American cultures, and she integrated these perspectives into her practice of "western" feng shui.
She became an accomplished quilter with her eye for color and attention to detail. Furthering her love of learning, she earned certification in the Professional Association of Appraisers – Quilted Textiles.
She loved to travel, whether it was a road trip with friends and family in the United States or experiencing Europe, Asia and South America.
She leaves her children, Andrea (partner Tim O'Donnell) of Waitsfield, VT, Tyler (Meredith Giambattista) of Durango, CO, and Emily (Ben) Andrews of Waterbury, VT; two granddaughters, Cambria (Bria) Wheelock and Ava Andrews; her sister, Nancy (James) Malcolm of Middlebury, VT; and her brother, Richard (Margaret) Conklin of Oak Ridge, NC. In addition, she leaves six nieces and nephews and their families as well as cousins and two aunts. Her parents predeceased her. She leaves many dear friends from her high school and college days as well as from the Mad River Valley and beyond.
In lieu of flowers contributions can be made to the VNA Respite Home, 3113 Roosevelt Hwy., Colchester, VT 05446. A celebration of her life will take place Saturday, November 4, at Fayston Elementary School, Fayston, VT, from 2 to 4 p.m.
Arrangements are being made by Miller and Ketcham Funeral Home, Brandon, VT, and online condolences can be made at www.millerandketchamfuneralhome.com.