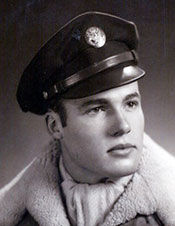 Owen M. Ward, age 92, of Naples, Florida, passed away on July 10, 2018.
He was born October 19, 1925, in Montpelier, Vermont. He was the son of Kenneth Hiram Ward and Florence Miles Ward of Moretown, Vermont. Owen attended the New Hampton School in New Hampshire. He also earned a bachelor's degree in forest management at Syracuse University.
Owen grew up destined to be involved with the family lumber business. Ward Lumber Company was founded by his great-grandfather Hiram Ward in 1872. His grandfather Burton S. Ward painstakingly built the business despite fires, floods and the Great Depression. Owen's mother and father died at a young age and Owen eventually assumed management of the business in partnership with his cousin Holly Ward, who passed away recently. They were like brothers and modernized the company while it grew into a significant business. They represent a past era of tough New England lumbermen.
Owen was predeceased by his younger brother, Wyman Ward, of Granby, CT, in June 2013. Owen and Wyman, along with their wives, Virginia and Dorothy, were fortunate to enjoy their retirements together by traveling extensively around the world experiencing new adventures.
Owen became a prominent member of the community in Vermont. He was on the board of Chittenden Trust Company, one of the largest banks in Vermont at that time. He was on the board of the New England Counsel of Forestry in Boston. He was also a faithful member of the Moretown Methodist Church, as were all the generations of Wards before him. When he retired to Naples, Florida, he owned and operated Owen M. Ward Realty.
Owen was a World War II veteran and served in the Air Force as a pilot and an aerial gunner on a B-29 Bomber. He enjoyed sports and played football and was captain of his baseball team at New Hampton. Later in life he enjoyed playing tennis in Naples with his wife, Jean. When Jean died of breast cancer at the age of 59 he married Virginia May of Naples. After both had sadly lost their spouses, they continued to enjoy their lives and their mutual enjoyment of tennis at the Naples Beach & Tennis Club in Naples, where they met. Owen became a meaningful addition to Virginia's family and greatly enjoyed the time he spent with Virginia's daughter, Sherri, and her two children, Alisha and Christopher, who also lived in Naples.
Owen and Jean had four children, Kenneth Ward of Hartford, CT, Sandra (John) Owler of Naples, FL, Whitney Ward (Vicki) of Vail, CO, and Shelley (Bob) Becker of Golden, CO. He is also survived by nine grandchildren and too many great-grandchildren to count, and the number is still growing! Owen's children and grandchildren will always remember his discipline and integrity, as well as his quick wit and sense of humor and his devotion to his family.
Committal services for Owen will be held from the South Duxbury Cemetery on Thursday, August 23, at 10 a.m. For those who wish, memorial donations can be made to Moretown United Methodist Church, P.O. Box 516, Moretown, VT 05660.