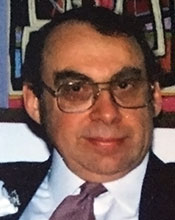 John Goodall Hutton Jr. passed away on Friday, August 24, 2018, at Wake Robin in Shelburne, Vermont. He was born in Burlington, VT, on May 13, 1933, to John Goodall Hutton and Maude Elizabeth (Curtis) Hutton.
A 1951 graduate of Bennington High School, John attended Swarthmore College graduating in 1955. Here, he particularly enjoyed the history program. He acquired his law degree from Columbia Law School in 1958 and was admitted to the Vermont Bar in 1959.
John first practiced law in Manchester, VT, and then moved to Montpelier where he was chief legislative draftsman and counsel to the Vermont General Assembly for several years. In the early 1970s he moved to the Mad River Valley. He partnered with a fellow lawyer in Waitsfield and then solo for many years. During the early days, while carrying on his regular practice, he served as the town law agent in Warren where he was an advocate for land use controls and served as town moderator several times. By 2003, John's struggle with cancer began and he felt it wise to move closer to treatments and doctors. Sadly, it was time to leave The Valley and many friends in 2007 to go to Wake Robin, a CCRC, and make new ones.
John loved to read nonfiction and history books. He was an avid reader of The New York Times from boyhood. He enjoyed concert-going with his wife, Dorothy, whom he married in 1989. He appreciated her paintings and watched her paint, while he read his book. They both loved the Vermont landscape.
He is survived by his cousin, Elizabeth Ward of New Hampshire and adopted sister, Courtney Monaghan of Oregon. His wife, Dorothy Warren, greatly appreciates the caring treatment her husband received at Wake Robin as his illness progressed.
Should you wish, please make a memorial donation to the American Institute for Cancer Research, P.O. Box 97167, Washington, DC 20090-7167.
The directors at Corbin & Palmer Funeral Chapel, 9 Falls Road, Shelburne, VT, are assisting the family with arrangements.