Kerrigan name National High School Coach of the Year for girls' XC
Written by

The Valley Reporter

Published in Sports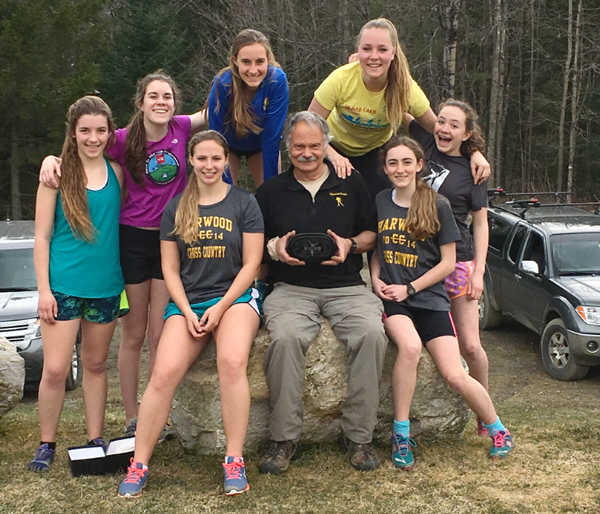 The U.S. Track & Field and Cross-Country Coaches Association (USTFCCCA) announced the state-by-state winners of its second annual High School Coach of the Year award for cross-country this week. Longtime Harwood Union cross-country coach John Kerrigan was selected as National High School Coach of the Year for girls' cross-country.
One boys' coach and one girls' coach from each of the 50 states and the District of Columbia were honored for their successes during the fall of 2015, as selected by a committee of experts from around the nation.
Kerrigan has coached cross-country, Nordic skiing and track and field at Harwood Union High School since 1978. His teams have accumulated a total of 41 Vermont state championships, 23 of which have been in boys' and girls' cross-country.
In April of 2015, the Vermont House of Representatives honored Kerrigan for his "exemplary coaching and teaching career at Harwood Union High School." Kerrigan was recognized for placing a strong emphasis on athletic participants' sportsmanship, execution and the fact that he considered every student on a team he coached to be important.
"I have been very fortunate to have the privilege of coaching some fine athletes. This particular group of girls has been extremely hard working and coachable. It is because of their efforts that I was selected. This is as much an award for them as it was for me," said Kerrigan.
State-by-state winners were selected based on their teams' performances throughout the 2015 cross-country season. Among the factors taken into consideration were team score and placement at the state championships, margin of victory, performance against rankings if available, individual championships and how their teams' performances stacked up to previous years (e.g., first title in school history, consecutive titles, etc.).
Each honoree will receive a trophy from the USTFCCCA recognizing his or her achievements.