Local skier earns World Cup spot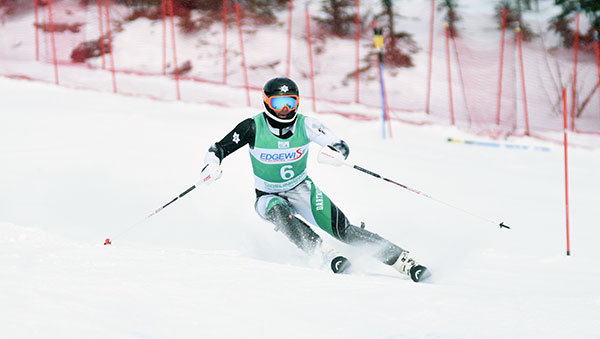 Next year, Brian McLaughlin will have a start in every World Cup giant slalom after winning the NorAm GS title.
McLaughlin graduated from Green Mountain Valley School in 2011. After spending a couple of years on the U.S. development team, he started at Dartmouth College. Over the past two seasons McLaughlin has dominated the men's National Collegiate Athletic Association (NCAA) circuit.
He has finished second in the eastern NCAA GS rankings the past two seasons and this year he won the NCAA GS title, leading the Dartmouth men's team to a third-place finish with teammates Tanguy Nef and Thomas Woolson, another local alpine skier from Warren.
After winning the GS title, McLaughlin traveled to Kimberly, British Columbia, for the North American Cup Finals.
McLaughlin won both giant slalom races in Kimberly to solidify his first-place finish in the rankings, which comes with a guaranteed start in every World Cup giant slalom next season.
"It's been a pretty good week. I'd say that those were my two main goals at the beginning of the year and to accomplish both of them was pretty sweet," McLaughlin said.
McLaughlin said that he was happy he was able to come through for Dartmouth, as collegiate skiing is a much more team-focused sport.
"This week I was really just trying to lock up that title so I could do as many World Cups as I wanted," McLaughlin said.
"I definitely wanted to ski next year no matter what, but having the ability to ski World Cups was what I was really hoping for," McLaughlin said.
McLaughlin is from Topsfield, Massachusetts.