Three Valley athletes to compete at Skyrunning world championships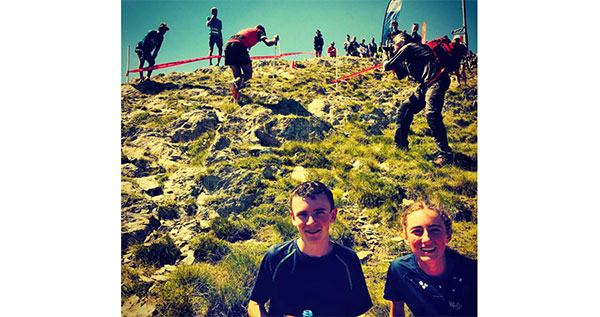 Three Harwood students will represent the United States at the Skyrunning world championships in Aquila, Italy, this summer.
Between August 3 and 5, Brendan and Erin Magill of Moretown and John-Henry Bardes of Waitsfield will travel to Europe to compete in the World Youth Skyrunning Championships.
The championship consists of two events, a vertical and a distance event, which is either 15 kilometers or 25 kilometers depending on the athlete's age.
Retired longtime cross-country coach John Kerrigan of Duxbury and his son, Ryan Kerrigan of Ripton, will coach the athletes as well as 11 other athletes from all over the country.
"I am looking forward to turning some heads with the other American youth Skyrunners. Coming back for our second year in this competition, I'm proud to be part of a stronger team that should be able to compete with the top Skyrunning teams from the other countries," Erin Magill said.
Magill placed second in last year's vertical kilometer event and third in the distance event.
"When in Rome, run. And when competing for Team USA, be grateful for the opportunity and to the people who made it happen … and also try and win," Bardes said.
"Observing our kids' huge smiles at the finish and later at the awards ceremony, I watched as several of our Vermont/USA runners took the podium with the best runners from Italy, Spain and the native Andorrans," John Kerrigan said of last year's event in Andorra.
"I am very much looking forward to our return with double the number of enthusiastic young American runners," he added.