This week in Harwood sports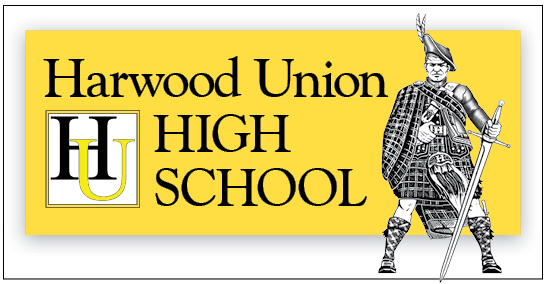 Field hockey
Lyndon 3, Harwood 0: The Harwood fields had seen two days of rain before the field hockey team hosted a game against Lyndon Institute on October 3, in what would be a 3-0 victory in Lyndon's favor.
The game kicked off with an even match up, as both teams used the field well and made the best of the soggy situation and mud bath the goalie crease on the Harwood field can be. Lyndon scored the first goal in the first half and added another before the half concluded.
Lyndon was able take the ball and get it past the Harwood team to further their lead. With the 3-0 lead with a large portion of the second half still ahead of them, the Highlanders tried to make the clock tick in their favor.
Harwood offense had break away opportunities before being thwarted at the top of the defensive circle. Lyndon would win the match 3-0 as the Highlanders prepared to face Spaulding on October 5.
Spaulding 2, Harwood 0: "We played a really good game;" said assistant coach Chelsea Delphia, "the second half we came out really strong but we couldn't find the net, and we had a fair amount of opportunity."
The Harwood team, coming off a two-game loss streak, looked to turn things around in the last few games of their season.
"This week one of the things we will focus on is cutting hard to the ball on both offense and defense to prepare for Stowe," said head coach Katie Alexander in advance of this week's game on October 9.
Girls' soccer
Harwood 5, North Country 0: The Harwood girls' soccer team has been cleaning up in the last few games, as they progress, seated fourth in team standings.
In the first half, freshman standout Tanum Nelson netted her first of the game, followed up by Hazel Macmillan to give Highlanders a 2-0 lead.
Going into the second half, Harwood did not put the brakes on, as Nelson, Zoe Buffum and Marcella Grimaldi all found their shots in the back of the net against North Country's goaltender.
"We moved the ball better and our team movement was the best of the year," said head coach Mike Vasseur. As the teams gear up for the mid-October strides towards the early November playing time and playoffs, Vasseur commented on his teams' style of play.
"We need to keep our focus and play our style. At times we can be pulled out of our style and into a style that does not complement our skills as well. We will be concentrating on team movement and going to goal. Also locking down and moving as a unit defensively," said Vasseur.
Girls Volleyball
The girls volley ball team started last week with a record of 5-2, before having a match against to the undefeated CVU School on Monday, October 1, which resulted in a loss to Harwood.
"We had expected to rebound against Lyndon on Saturday, but sustained what may be season-ending injuries to two key players on Tuesday," said head coach, David Stapleton.
"Despite valiant efforts by those remaining, we didn't quite get there, losing 3-0. Cassie Meeker stepped in as setter for Morgan Sheltra and Mia Cooper took over as floor captain for Kate McCracken," said Stapleton.
The teams' record now stands at 5-4 as they look to take on Essex in their next match, Essex is also undefeated.
Boys Soccer
Harwood 5, Randolph 0: Continuing their undefeated season, Harwood took on Randolph High School in what would be a blow out game for Highlanders.
In the first half, Harwood had three goals; Marcus Baird assisted Charlie Zschau, followed by Baird to Will Lapointe, and Duncan Weinman to Lapointe.
In the second half, Lapointe assisted Weinman, Baird assisted Hayden Adams rounding out the fifth and final goal.
Harwood 7, GMVS 0: The streak continues, with five goals in the first half starting with Hayden to Lapointe, and then the pair would score two more goals together in the same fashion. Weinman scored unassisted.
In the second half, Adams assisted Baird, and Zschau had a rebound goal.
Harwood 3, Lake Region 0: A scoreless first half made the Highlanders hungry to keep their winning streak.
Lapointe kicked off the comeback in the63rd-minute of the game followed by Zschau assisting Andre Latulippe and Baird to Lapointe.
"Lake Region gave us a very good game, I want to compliment the way they play and the standard they hold themselves to. It's a very good team," said head coach Joe Yalicki, "We had to make some changes to how we played and it did take a while to happen. That's OK, it's good to be tested."
Yalicki commented on his teams' efforts in the final minutes starting with Lapointe's goal, to the rest of the team pulling together.
"Andre's goal was the result of a full season of him working hard in everything we do, allowing himself to be coached, and playing within his own ability. He has outstanding character, so it's cool that he was the guy to score today. Our team rallied around that goal," commented Yalicki.