Sugarbush Resort opens Friday for pass holders
Written by

The Valley Reporter

Published in Sports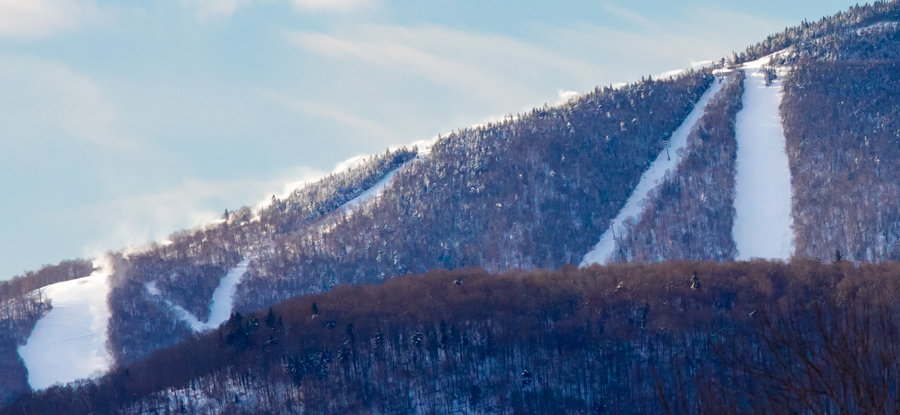 Thanks to over a foot of recent natural snow and the hard work of snowmakers, Sugarbush Resort plans to open a day early for 2018-19 season pass holders. Friday's terrain will consist of Snowball and Spring Fling, accessed via the Valley House Quad from 9 a.m. to 4 p.m. Terrain will not be groomed and is recommended for advanced skiers and riders only.
"It is great to see our 60th season off to an early start thanks to the efforts of our snowmaking team and some help from Mother Nature," said Win Smith, owner and president of Sugarbush.
Sugarbush will then re-evaluate conditions for Saturday, with the potential to open additional terrain off Super Bravo and Heaven's Gate, as well as groom Snowball and Spring Fling. Given limited terrain early season, it will still be recommended for advanced skiers and riders only until beginner terrain opens up.
The resort may host the Swiss and Norwegian Women's World Cup teams next week for training. Sugarbush has continued to add to its snowmaking arsenal over the past several seasons, including purchasing another 20 low-energy snow guns for this season.
For more information on current snow conditions visit www.sugarbush.com/mountain/snow-report.
A few miles to the north, Mad River Glen is also making snow, absorbing the plentiful early season natural snow and projecting a December 15 or 16 opening, according to marketing director Eric Friedman.
Friedman said there has been a lot of preseason poaching of the early snow so far this year and urged people to exercise caution.