By Rachel Goff
Last summer, over 4,000 people flocked to Lareau Farm in Waitsfield for the fourth annual Vermont Music Fest. This summer, it might not happen.
"Essentially, I'm debating whether to shut it down," Vermont Music Fest founder Jeff Mack said of the free August event, which evolved organically over the past five years from its first run as Jeff and Kelly Mack's wedding after-party in 2009 to include 79 musicians and 19 food and drink vendors.
"We had a very successful year," Mack said. He always said 2014 would be his last time running Vermont Music Fest so that he could move on to other projects, but "I always wanted it to be beyond me," he said of the event. Now, "what I'm trying to do is find someone who's interested in taking it over," he said. "The idea is there. It's the execution that I'd love to help someone with."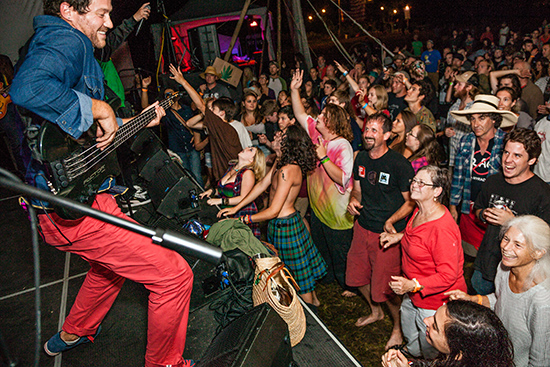 While he is currently spending the winter in Maine, Mack will return to The Valley in May, so he'll be on hand to help someone who is interested in taking over the festival. "I can walk people through anything," he said.
Already, Vermont Music Fest received $1,000 from the Mad River Valley Chamber of Commerce for next year, but it's an expensive event and it needs more backers, Mack said, suggesting that it could benefit from a crowd-sourcing website such as Kickstarter.
Mack thought he had someone to take over the festival, but that did not work. He is hoping to make a decision on whether or not to continue Vermont Music Fest within the next week, so those interested in becoming involved with the event should contact him at (802) 224-6880 or email This email address is being protected from spambots. You need JavaScript enabled to view it..
{loadnavigation}