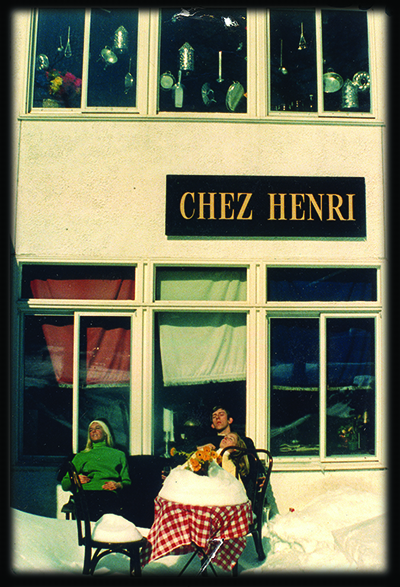 Mad River Valley landmark and Parisian Bistrot Chez Henri will be celebrating its 50th anniversary Thursday, March 26, through Saturday, March 28. The restaurant, which opened its doors in 1964 in Sugarbush Village, has become known for its French cuisine and alluring après scene.
The celebration starts on Thursday with French Bistrot specials in honor of Chez Henri at neighboring Timbers Restaurant followed by a special film premiere by Charlie Brown titled 50 Years of Chez Henri in the Gate House Lodge. Light appetizers and a cash bar will accompany the movie premiere at 7:30 p.m.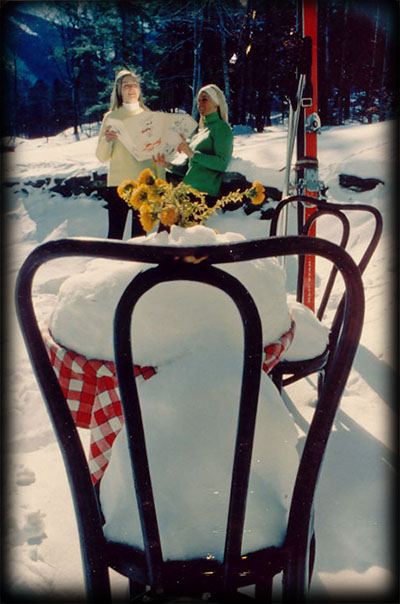 On Friday, Sugarbush will host a Mascara Mountain Costume Contest where participants ski and ride in their best outfits, paying homage to the resort's Mascara Mountain days when Chez Henri first opened. A registration reception will be held for the Chez Henri Grand Marnier Cup Friday afternoon and evening at Chez Henri featuring Lapostolle sancerre, merlot and cabernet wines.
On Saturday, the celebration continues with the Chez Henri Grand Marnier Cup Ski Race on Racer's Edge at Lincoln Peak at 10 a.m. (Day-of registration will be held at 8:30 a.m. at the Gate House Lodge.) This is a public race open for all abilities. Following the race, the anniversary celebration culminates at Chez Henri with an après awards reception and raffle, again featuring Lapostolle sancerre, merlot and cabernet wines. All proceeds from the race and raffle benefit Mad River Valley Health Center, whose mission is to provide a quality facility to ensure the availability of local health care to residents of the Mad River Valley.
Chez Henri will be open for dining throughout the weekend for lunch, dinner and après.