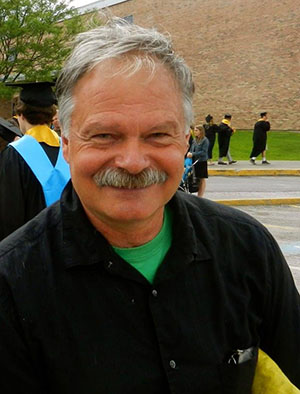 On April 8, the Vermont House of Representatives recognized Harwood veteran teacher and Coach John Kerrigan. The Vermont General Assembly honored John Kerrigan "on his exemplary coaching and teaching career at Harwood Union High School."
John Kerrigan started his teaching career at Harwood in 1978. One year later he took over the cross-country team. He has led them to 22 Vermont state titles. He also has helped the Highlanders to 18 other state titles in track and Nordic skiing. "With 40 state titles, John is arguably one of the winningest coaches in Vermont scholastic history."
Kerrigan was recognized for "placing a strong emphasis on athletic participants' sportsmanship, execution, the fact that he considered every student on a team he coached to be important."
Representative Tom Stevens in Waterbury noted that Kerrigan had overcome a childhood illness, to succeed as both a high school and college runner. He recognized Kerrigan "for his unique ability to empathize with young athletes."
Representative Warren Kitzmiller of Montpelier stated from the General Assembly floor that there were only two high school coaches in Vermont state history worthy of recognition by the House of Representatives: Mona Garone, the legendary Oxbow coach, and John Kerrigan. After Kitzmiller's statement Kerrigan received a rousing standing ovation from the representatives.
"I was seriously moved by the experience," said Kerrigan. To be recognized and spoken of in such esteemed terms by the governing body of this fine state was truly an emotional moment for me. It has been a very tough year for me with regard to my personal life. The presentation of this resolution has helped me to recognize the impact I have had on young students and has made me feel as if I am a valued member of the Harwood community and state of Vermont. I will remember this day forever."
This June, coach Kerrigan will be retiring from a teaching career that dates 41 years. Coach Kerrigan will continue to coach cross-country and track at Harwood. The Class of 2015 has selected Kerrigan as their commencement speaker for the graduation ceremony to take place on June 13.