Residents from across The Valley recently attended a show at the Valley Players Theater to celebrate diversity.
The local libraries hosted the group Muslim Girls Making Change, a group of four women dedicated to social justice through poetry. Hawa Adam, Kiran Waqar, Lena Ginawi and Balkisa Abdikadir stood on stage and performed and spoke strongly, clearly accomplishing their goal of being heard.
Bringing a group of Muslim girls may seem timely given national events over the past few months, but it was simply coincidental, said Warren librarian Marie Schmukal.
Each year the Vermont Humanities Council chooses a Vermont Reads book for the year. At the end of 2016 the council decided that the book for this year would be Brown Girl Dreaming by Jacqueline Woodson, a memoir written in verse that tells the story of a young girl finding her voice through writing stories.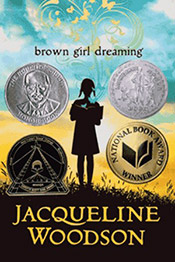 "When the announcement came out from the Vermont Humanities Council that the Vermont Reads 2017 book was Brown Girl Dreaming, the librarians of The Valley, we started brainstorming ideas for what programming we could do around it. And since the book is about a young woman, kind of finding her voice through writing and specifically poetry, because the book is written in verse, I thought of the Muslim Girls Making Change," Schmukal said.

Although the timing was coincidental, she said that as political events evolved the librarians saw this event, as well as others they host, as a way to start an open discussion and possibly open people's minds a little bit.

The night was not all about tough conversations, however. At the end of the girls' set they opened themselves up for a question-and-answer session. Schmukal said that she wasn't even aware that the group was going to take questions, but she was happy that they did.

"It really gave people a chance to ask them not only about their experience of being Muslim women and young women of color living in Vermont, but it also gave them a chance to ask them about their writing process," the librarian said.