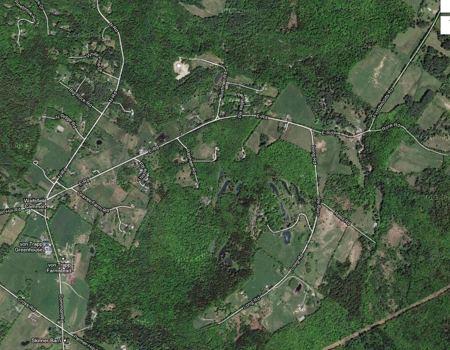 Vermont Superior Court Judge Geoffrey Crawford awarded Waitsfield landowner Virginia Houston $135,000 in compensation for Waitsfield's taking by eminent domain of two parcels of land for the town's municipal water project.
The judge rejected Houston's claims that the actions of the town prevented her from establishing a commercial water business on her property on Reed Road where the town has drilled a well for its municipal water project.
The $135,000 includes $47,500 for Houston's 50 percent ownership in 1.42 acres of land on Reed Road where the town's well is drilled; $45,000 for a half-acre strip on land on Reed Road; $63,000 for Houston to create a new access to her property from Reed Road; and $18,800 to purchase and install an electric well pump to pump water from the wells she has drilled on her land near Reed Road.
Judge Crawford's ruling was issued October 25. The ruling is a partial final judgment in the compensation portion of the town's condemnation of the land. The ruling is partial because a separate case over whether Houston's civil rights were violated is still pending.
The October 25 ruling denied Houston the monetary damages she sought from the town, to the tune of about $500,000 per year. Houston sought compensation for the water that the town will draw from its well. Houston's wells are on her property adjacent to Reed Road. The town's well is in Reed Road.
Judge Crawford found that the "principal issue in this case is Ms. Houston's claim for compensation for the water which the town intends to withdraw from its well." The judge, in discussing Houston's claim for lost business, noted that that is the heart of Houston's claim for damages from the town.
"The water supply which is reached through Ms. Houston's test wells and the town's well, comes from a broad aquifer which is charged primarily by water making its way down the ridge line between Waitsfield and Northfield. . . . Scientific measurements of samples drawn from the well show that it takes 40 to 50 years for water to make its way from rainfall at the higher elevations to the artesian supply below the well sites," the judge wrote.
"The hydrologist called by both sides agrees that there is sufficient water supply to draw down 186 gallons per minute for the town and the 600 gallons per minute previously allowed by Ms. Houston's permits. When the town's well is in operation, however, it will reduce the artesian pressure enough that Ms. Houston would have to install a pump," he continued.
Judge Crawford then cuts through to the heart of Houston's long-alleged claims, that the town's actions prevented her from establishing a commercial water bottling business using the water she had tapped into. He wrote:
"Ms. Houston has never been able to develop a commercial water business on her property. She has never sold a gallon of water to anyone. She has been unable to acquire zoning permits which would permit enough trucks to travel to her site to support a viable business. The closest she came was in 1997 when the town select board approved six truck visits per day between 8 a.m. and 3 p.m., weekends excluded. Ms. Houston's witnesses testified that six truckloads of water per week day was too low a volume to support a bottling plant. There is no evidence of any other customer for bulk water in the Waitsfield region. Ms. Houston's witnesses described the very limited bottling facilities in the Vermont market."
{loadnavigation}