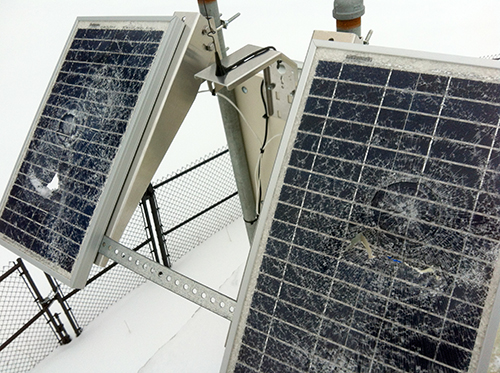 Vandals smashed the solar panels at the site of the water tank for Waitsfield's municipal water system.
Town administrator Valerie Capels said that damage was done near the end of March and discovered when the system operator went to check on why low battery messages kept coming from the system.
"Someone cut the chain that locked the gate and destroyed the solar panels, pulverized them," Capels said.
The solar panels power communication between the tank and the well wirelessly. When there is no communication, the water tank won't fill. The panels power the battery needed for the two- way wireless communication.
The town has repaired the solar panels and the system is functioning correctly again, Capels said.
The town has installed signs at the tank and well warning miscreants that any vandalism or damage to a public water supply is a federal offense.
{loadnavigation}