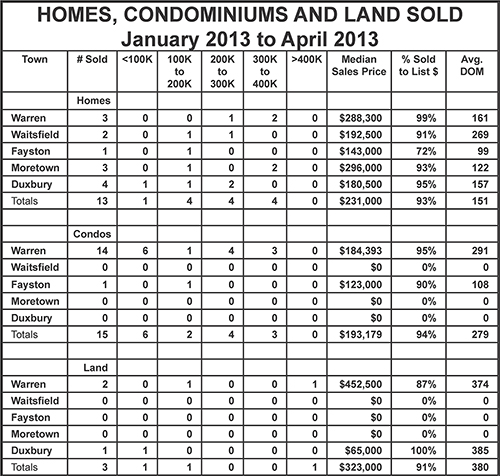 The positive after-effects of the wonderful winter season continue to resonate. The number of house sales has risen compared to last year, and while it appears as if condo and land sales are relatively the same, the increase in activity at the end of ski season has resulted in quite an upswing of pending contracts.
Also on the rise is the average percentage of sold to list price, which is a welcome sign for sellers. Despite a slight increase in interest rates and talk of more increases on the horizon, rates still remain historically low. In light of this information, we are looking forward to a good summer: a time when visitors who have fallen in love with our beautiful state throughout the seasons realize that life really is better here and finally commit to putting down roots in the Mad River Valley.
Kellerman is the principal broker at Sugarbush Graves Realty.
{loadnavigation}