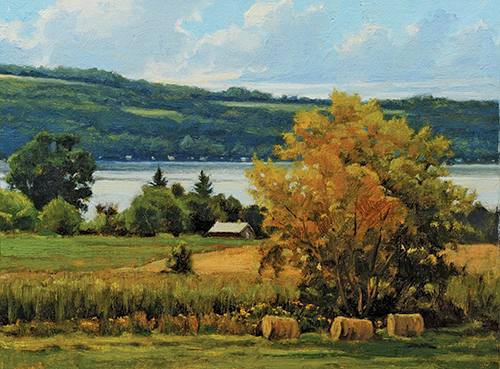 The 16th annual Vermont Festival of the Arts kicks off in just a week and artists, craftsmen, performers, musicians, dancers, chefs, photographers and singers are all getting ready for a month of fun. With over 120 events taking place during the month of August, The Valley is the place to experience and participate in the arts in Vermont.
Two of the festival's most anticipated events are the Big Red Barn Art Show and the Photography Show in the Round Barn. The Big Red Barn Art Show celebrates the artists and fine arts in the community. Every exhibitor lives in one of the towns touched by the Mad River. The two- and three-dimensional fine art includes paintings, etchings, monoprints and sculpture from over 40 local artists. Many well-known Valley artists will have their work on display including Julia Purinton, Joan Lane, Macy Moulton, Marilyn Ruseckas and Gary Eckhart. Stop by to see new and emerging artists as well – one never knows what creative talent is happening in the hills around here.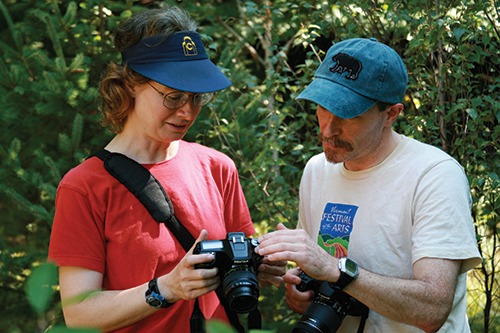 The annual Photo Show exhibit promises to be as exciting as ever. Photographers from all over New England enter their work in this major photography show each year. Presented by the Green Mountain Cultural Center and overseen by Pam Lerner, this annual exhibit offers an opportunity to view photographs taken by both professional and amateur photographers. Color, black-and-white, hand-colored and digitally enhanced photographs will be on display in the classic round barn setting throughout the festival.
New this year are a number of special exhibits that shouldn't be missed. Waitsfield United Church of Christ is hosting two shows highlighting local artist Anne Wallis Bull and young artist Julia Stiles from Maine. "Common Threads: Fiber Art based in Vermont" will be on exhibit at Warren Public Library and the landscapes of Frank Corso, considered to be one of America's pre-eminent landscape impressionists, will be at The Pitcher Inn. Lisa Forster Beach's abstract paintings will be on exhibit at the Bridges Gallery. Finally, the 29 sculptures at The Inn at Round Barn Farm are on exhibit during their self-guided Sculpture Tour, August 5 through 11.
Along with viewing fabulous art, spend some time observing artists as they work in their personal studios. The Open Studio and Gallery Weekend, August 10 and 11, gives people a chance to tour the area for a close-up view of how art is created. Glass blowing, pottery making, painting, quilting, metal sculpture, needle felting, pastels and drawing will all be on view. Artists will also be gathering at select galleries so people can watch them together as they demonstrate their craft and talk about their work. Many artists will have small projects for children so kids are welcome!
Of course a favorite activity during the festival is participating in one of the many workshops or demonstrations and there are many to choose from. Artisans' Gallery hosts demonstrations every weekend during August. Gary Eckhart demonstrates his watercolor techniques at Parade Gallery on Wednesdays and offers his watercolor workshops throughout the month. Gaelic McTigue can be found painting her handcrafted Christmas ornaments at All Things Bright and Beautiful every day.
Painting workshops abound. Learn to paint plein air with Candy Barr's painting workshops each Wednesday or take her class August 13 through 15 to prepare for the Great Vermont Plein Air Paint-Out. Bette Libby is offering again her "You Break It You Make It" mosaic shard workshop August 6 and 7. If photography is the thing, catch a digital photography class with Roarke Sharlow, August 24 and 25. Artist Barbara Pafume will set up shop at Lareau Farm Inn for three days of painting. She will teach the elements of a successful painting that shows off individual style. Fine art in three dimensions, Luke Iannuzzi's pottery skills will be on display on August 14.
So much to do! Pick up a festival program at locations throughout The Valley or at the Festival Gallery next to The Tempest Book Shop. For a full calendar of events visit www.vermontartfest.com. For more information on these or any festival event call (802) 496-6682 or This email address is being protected from spambots. You need JavaScript enabled to view it..
{loadnavigation}