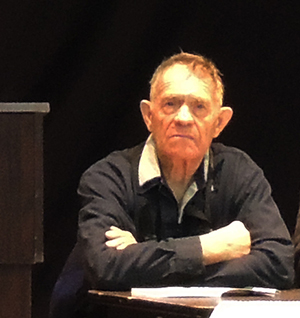 Paul Hartshorn was re-elected chair of the Waitsfield Select Board and Logan Cooke was elected vice-chair at the board's organizational meeting following Town Meeting on March 4.
At the March 10 organizational meeting, the board reviewed its conflict of interest policies and appointed/reappointed officers to other town posts. Development review board member Jon Jamieson was made an alternate member. Alternate member Rudy Polwin was made a regular member of that group. Gib Geiger was reappointed to the DRB as well.
Leo Laferriere and Vince Gauthier were reappointed to the tree board. Ted Joslin, Leo Laferriere, Spencer Potter and Bruno Grimaldi were reappointed to the conservation commission. Marie Leotta was reappointed as dog warden. Charlie Goodman was reappointed as road commissioner although the select board heard a proposal from select board member Scott Kingsbury suggesting that the town do away with the position of road commissioner and instead create a road commission.
The select board reappointed Kingsbury and former select board member Bill Parker as water commissioners.
{loadnavigation}