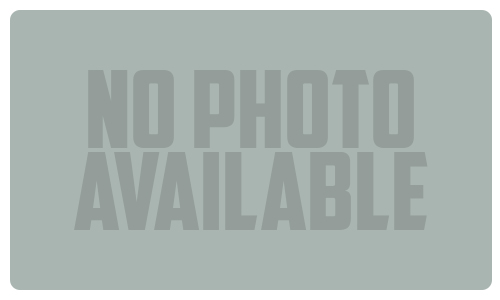 By Lisa Loomis
The Warren Planning Commission is continuing its rewrite of the Town Plan, including the energy section and the matter of wind energy.
The planning commission's draft wind section notes that Warren has excellent potential for developing wind energy facilities and refers to a wind map for the town that is part of a Renewable Energy atlas of Vermont which can be viewed at www.vtenergyatlas.com.
The working wind section of the town plan states that Warren hopes to "see 25 percent of our total electrical needs (currently about 25Mw) met by in-town renewable generation by the year 2025. Electricity generated by wind should be able to provide 20 percent of that goal."
"The town of Warren should continue to facilitate development of in-town wind projects in order to achieve these renewable energy goals, with particular focus on community distributed and small-scale projects, particularly ones that can take advantage of net-metering," the working wind section of the Town Plan reads.
It goes on to state that Warren does not see large-scale and utility-scale wind generation as an appropriate fit for the town "at this time, due to a variety of issues including a lack of adequate transmission facilities, conservation of forest lands as a renewable resource within our Forest Reserve District, and protection of our scenic view sheds."
The draft includes implementation strategies such as allowing flexible standards in the land use and development regulations for renewable energy, developing generic siting guidelines for developers of wind projects to aid permit process uniformity and provide guidance on aesthetics or other issues and planning for decommissioning turbines.
The planning commission's website includes a section with siting guidelines for small-scale wind turbines that are off the grid. They detail setbacks from property lines for Warren Village and Sugarbush Village calling for setbacks from adjoining properties of two times the height of the turbine. For turbines that are less than 35 feet in either district they need to be 15 feet from all property lines with rotor blades not closer than 5 feet to any lot lines.
The working draft of the Town Plan includes definitions for wind energy. Small-scale wind turbines are defined as those that are on or off the grid at residences, telecom towers, rural schools and for other purposes that require energy where there is no grid. Small-scale turbines may be as small as a 50-watt generator. The wind definitions note that the U.S. Department of Energy's National Renewable Energy Lab defines small wind turbines as smaller than or equal to 100 kilowatts.
According to the Polarisamerica.com website a 100-kilowatt turbine could power up to 15 homes and have rotors (blades) of 68.9 feet across and be as tall as 164 feet.
The definitions sections of the draft wind energy section of the Town Plan also discusses community wind projects (cooperatives) owned by public and private enterprises. These would be characterized by the key feature that "local community members have a significant, direct financial stake in the project beyond the land lease payments and the tax revenue. Projects may be used for on-site power or to generate wholesale power for sale, usually on a commercial scale greater than 100kW."
Distributed wind is defined as small and midsize turbines (between 100kW and 1 megawatt) generating energy at the individual level distributed over a local area.
As the planning commission continues its work on Warren Town Plan, specifically the wind energy section, members of Friends of the Northfield Ridge are listening carefully. Friends of the Northfield Ridge was formed in 2009 after utility-scale wind developers approached Waitsfield about the possibility of a commercial wind installation on the Northfield Ridge. Waitsfield's Town Plan at the time specifically prohibited utility-scale wind on the Northfield Ridge (Warren and Waitsfield and Moretown share that ridge). Waitsfield subsequently rewrote its Town Plan and strengthened the prohibition of utility-scale wind on the ridge, adding community and siting standards to its wind energy section.
Some members of Friends of the Northfield Ridge are concerned that Warren's new Town Plan may by opening the door to residential net-metered and off-the-grid wind turbines (up to 100kw) and may open the door to utility-scale wind development on the ridge. But Warren Planning Commission chair Craig Klofach said that off-the-grid installations would be subject to the town's zoning (which currently includes significant restrictions on high-elevation development) and net-metered installations would be reviewed by the state Public Service Board that will respect a town's Town Plan on wind siting, if the policies are clear and reflect community standards.
Warren's work on wind energy in its Town Plan will continue through the spring. The planning commission hopes to hold the first of several public hearings on the plan this summer or early fall.
{loadnavigation}