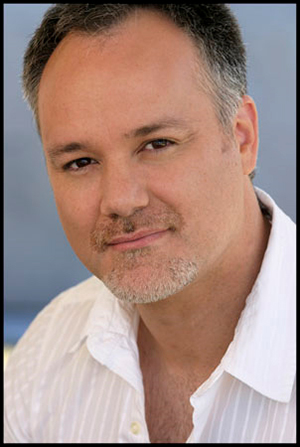 The Green Mountain Opera Festival (GMOF) is but a few short weeks away. Organizers took time to speak with Alan E. Hicks, director of the festival's Emerging Artist Program. He comes to the festival with 17 years of professional operatic experience and more than 25 years in theater and music. Hicks, a baritone, has sung with Minnesota Opera, Virginia Opera, Chautauqua Opera, Opera Saratoga (formerly Lake George Opera Festival) and Opera Northeast as well as concerts and recitals across the United States.
What can you tell
us about this year's Emerging Artists?
Our Emerging Artists (EA) are between the ages of 21 and 32 and many on the cusp of exciting careers. This year's group will be among the most talented (on average) of any year of the eight-year-old program, not to mention one the largest groups of EAs we have ever had. We are growing in other ways this year, adding an Emerging Artist stage director for the first time in the program's history. During our auditions, director Bruce Stasyna and I looked beyond the voice and the resume to find those hidden gems: the singers who we could shepherd into the next phase of their careers. I want GMOF to be t
he seed that grows into a significant and important career for these young singers – not just another role for their resumes.
How do young artist programs in general fit into an opera company or a music festival?
They are meant to develop artists. Young artist productions are exciting because younger performe
rs are often willing to take more chances and go further dramatically. The productions themselves are often more intimate (performed in non-traditional spaces and smaller theaters), and focus on less common repertoire. The complaint has long been that opera is an art form in which 60-year-old women portray 16-year-old ingénues. With young artist program productions, this is never an issue.
Speaking of less common repertoire – both here and abroad artistic directors are pushing the creative envelope with exciting productions. What do you see as the future of opera in the U.S., in Vermont?
It is true that some European companies push the envelope; it is not true that those productions are always "exciting" (or "creative" for that matter). A recent production of The Magic Flute at Los Angeles and Minnesota Operas using elements of projected animation transporting the action of the show into the silent movie era comes to mind. As opera is theater and theater is storytelling; the best productions are those that do not sacrifice the story for the "effect." Many of the so-called "regietheater"productions occurring in Europe simply ignore the story as tell the story in such a way that the underlying themes are lost. As for the future of operatic productions, it lies in the use of new technology (e.g., LED displays, projections, film, etc.) instead of or in combination with traditio
nal elements (i.e., lights, scenery, costumes, etc.).
We have gone from presenting the traditional repertoire to including contemporary culture as thematic content. One example is the opera Anna Nicole.
Do you think opera is reinventing itself for contemporary audiences?
This is a fundamental misunderstanding of what opera is. At one time, "traditional repertoire" was contemporary culture. The works now considered "traditional" were written and premiered at a time when those stories were pertinent, culturally relevant and considered modern. Faust, the opera, was premiered only 30 years after the final version of Faust, the book. The plays of Beaumarchais began being turned into operas almost immediately after they appeared for the first time in print. Thus, opera is not reinventing itself by presenting current subjects; that is what opera has always done, and I feel audiences long for new stories to be told.
{loadnavigation}