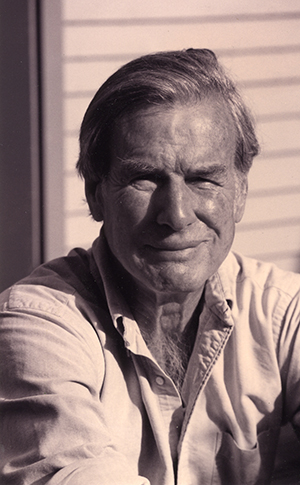 The Mad River Valley Community Fund board of directors recently announced the formation of the Arthur Williams Endowment Fund. The endowment will allow the community fund to rebuild a strong foundation, so that along with the annual fundraising campaign the community fund can continue helping members of the Mad River Valley community in their time of need.
During and after Tropical Storm Irene, the Mad River Valley Community Fund (MRVCF) raised over $1.3 million but gave out over $1.5 million in aid. The extra $200,000 came from the existing endowment or more perfectly called "the rainy day fund."
"It's important that the community fund have a strong endowment so that not only can we go on helping members of the community when they find themselves in time of need but also be ready for the next 'Irene,' in whatever form that may take," said Jon Jamieson, president of the MRVCF in announcing the endowment.
The MRVCF was founded 25 years ago by members of the community who got together to help a longtime resident who was facing the possibility of losing their home due to a long-term debilitating illness. The fund is in its 25th year and is unique in Vermont if not the entire country. The MRVCF helps those in need to temporarily bridge an economic gap created by circumstances beyond their control through no fault of their own. Longtime Mad River Valley resident Arthur Williams, who passed away this past December, was one of the original founders of the MRVCF and served on the board until after Tropical Storm Irene funds had been disbursed.
"Arthur Williams was a strong voice for the community fund and at every opportunity would promote the good work it was doing in supporting members of the Mad River Valley," said president emeritus and founding member Mark Grosby. Longtime board member Judy Phelon also remarked that "Arthur was a strong advocate for the welfare of The Valley's children and always encouraged the board to put them first when reviewing applications."
The goal is to raise $250,000 for the endowment in honor of the 25th anniversary of the community fund. Those wishing to make a donation to the Arthur Williams Endowment Fund can contact the community fund at (802) 496-3638 or go the website: www.mrvcommunityfund.org.
{loadnavigation}