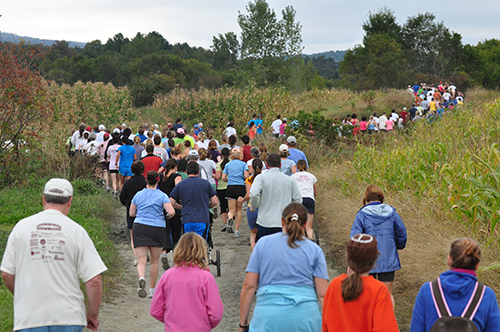 Runners planning on participating in the Mad Dash will have a little extra time to train this year. The Mad River Path Association has announced that its annual 5k and 10k race will take place on Sunday, October 13, 2013, almost a month later than last year's September 16 race.
The 18th annual Mad Dash will now take place during Columbus Day weekend—also known as peak foliage season in The Valley—and will coincide with Community Day festivities at Sugarbush Resort.
As always, the Mad Dash will feature 5k and 10k running races along portions of the scenic Mad Marathon course, as well as a fitness walk and kids' fun run. Registration for this year's race will open in June. At that time, registration will be available through the Mad River Path Association's website at www.madriverpath.com.
All proceeds from the Mad Dash benefit the Mad River Path Association, a member-supported nonprofit organization whose mission is to build, maintain and conserve a system of continuous public pathways from Warren to Moretown to foster a healthy community by connecting the people, businesses and special places throughout The Valley.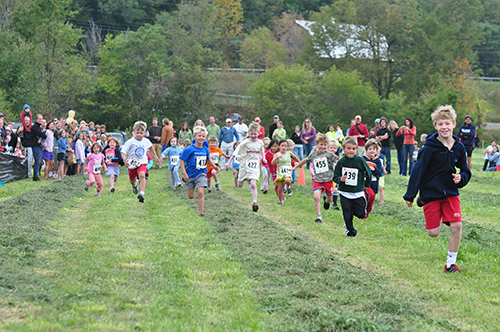 1% for the Planet partnership
Earlier this month, the Mad River Path Association announced its partnership with another Waitsfield-based nonprofit, 1% for the Planet, a growing global movement of over 1,350 member companies in 43 countries that donate 1 percent of their sales to environmental organizations worldwide.
As a member, the Mad River Path Association is now eligible to receive donations from 1% member companies, placing them among a diverse, global network of environmental organizations and greatly expanding the pool of funding to which the Mad River Path Association can look to for support.
{loadnavigation}