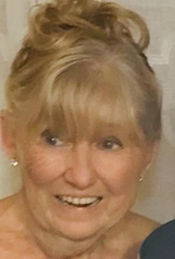 It comes with great sadness that Cynthia Ann Elliott Greenfield passed away on December 18, 2018, in Wilmington, North Carolina. Cynthia was surrounded by her family and loved ones. Cynthia's legacy is steeped in rich history in the Sugarbush Valley.
Cynthia and Walton Elliott arrived in The Valley in 1961 after purchasing Mt. Ellen as virgin land. Their vision was to create a family-friendly ski area with attention to the history of Walt's background in Scotland. The trails were designed and executed to take advantage of the exceptional terrain. They were also named with the intention of Scottish yesteryear names such as Black Watch, Scotch Mist, Macduffer (named after the family Irish setter) and Highlander. The family enjoyed many winters in Vermont and at the mountain. Their vision still reigns as one of the best family ski areas in Vermont.
Cynthia and Walt divorced. Cynthia and her daughters moved to New York City where Cynthia remarried. The family still enjoyed many family vacations at the mountain with Walt and the extended family.
Cynthia raised her daughters in NYC while working at the highly respected law firm of Skadden, Arps.
Cynthia and her husband, Paul, retired to Wilmington, North Carolina, to enjoy the warmer climate. Cynthia is survived by her husband, Paul; sister, Patricia; brother, Kevin; daughters, Tracie and Dawn; grandchildren, Alixandre, Zachary, Christopher, Sophia, Dylan, Lia, Mia and Jade; and great-grandson, Elliott.
Cynthia, mother, grandmother and great-grandmother, will be greatly missed. We love and adore you and you will always be in our hearts.