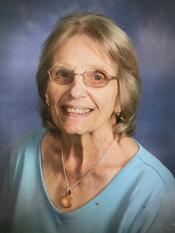 Virginia B. Harvey, 89, passed away in Bradenton, FL, on Thursday, August 27, 2020. Born in Rochester, VT, on February 5, 1931, she was a daughter of the late Herbert and Emily (Austin) Wheeler. Virginia found love three times in her life. She was married on March 26, 1949, to Rodney Earl Bettis who passed away in 1952 of polio. On November 6, 1954, she married Leo Marble who passed away in 1985. On June 27, 1974, she married Robert B. Harvey who predeceased her in 2010.
Virginia attended Waitsfield High School for two years and graduated from Spaulding High School in Barre in 1948. Following years of raising her children and being a homemaker, Virginia was very proud to further her education, graduating from the Vermont College of Nursing in Montpelier in 1970. She went on to work a full career as a dedicated registered nurse at the Medical Center Hospital in Burlington and later at Manatee Memorial Hospital in Bradenton, FL. She retired on February 5, 1996.
Virginia took great pleasure in sewing and needlecraft. As long as she was able she crocheted cozy afghans for her grandchildren and embroidered linens for her family and friends. She had a love for music and dancing. She enjoyed traveling and had seen much of the United States by train, cruises and road trips. As anyone who knew her could tell, her favorite color was blue. Her clothing and home decorating reflected this.
Virginia is survived by her children, Rae Marie Bleau and her partner Doug Riley of Essex Junction, Patsy Love of Saucier, MS, Terry Bettis and his wife Diane of Palmer, AK, Angela Luce and her husband Stephen of Underhill, Wayne Marble and his wife Michelle of Lexington Park, MD, Valerie Marble of Concord, CA, and Bridgit Smith and her partner John Lafontaine of Richford; 18 grandchildren and 22 great-grandchildren; a sister, Joyce Clayton of Ocala, FL; as well as extended family. She was predeceased by her brother Sonny, her sister Shirley, and her son-in-law Tom Love.
Private services will be held for family. Interment will take place in Hope Cemetery, Waterbury. Local arrangements are in the care of Perkins-Parker Funeral Home and Cremation Service in Waterbury. To send online condolences visit www.perkinsparker.com or the funeral home Facebook page.