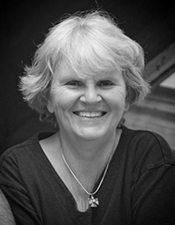 Carol Cochran Groom, 78, passed away on January 9, 2023, after a long struggle with Alzheimer's disease. Carol Cochran married James Groom on Christmas Eve, 1966. They shared a passion for travel, a love of family, and a commitment to each other that was inspiring. Throughout Carol's disease Jim took care of her at home supporting her every day.
Carol was born on April 25, 1944, at Laurinburg-Maxton Air Base, NC. She was the daughter of Fred and Hila Cochran. She graduated from Phillips High School in Texas and remained in touch with her Phillips Yaya's (best friends since the first grade). She attended Texas Tech University, graduating with a degree in English.
Carol and Jim moved to Warren, VT, in 1977 where they raised two sons, Aaron and Matthew. Every summer she would pack the car and she and the boys would set off on a three-week cross-country adventure. These trips took them to Texas, often by way of Montana, Arizona, North Dakota, or some other place, to visit family and friends. Carol was always on the lookout for natural wonders. She was inspired by National Parks and visited 27 of them. Her favorites included Glacier, Yellowstone, Grand Canyon, and Mesa Verde.
Carol and Jim traveled extensively throughout their marriage. In 1967 the army posted Jim in Germany; the couple took the opportunity to explore much of Western Europe. Later road trips took them through 49 states and nine Canadian provinces. For them the journey was more important than the destination. They were always together, always a team. They loved nothing more than laughter and miles to go and a full tank of gas. She was the love of his life, he was hers.
Always important to her were the arts, culture, and environmental advocacy. She cared deeply about her community, she gave her time and support to causes dear to her. Over the years she was an active member of the Warren United Church, served on the Mad River Valley Ambulance Service as an EMT-D, was on the board of Rootswork, was president of the Vermont Chapter Sierra Club, and hosted a radio show on WMRW-LP.
Carol was a reporter for The Valley Reporter, and later worked for the town of Warren as administrative assistant, retiring in 2012.
Carol had a wonderful mischievous side and a sassy sense of humor. She was always quick with a pun or a play on words. She loved reading, writing, rock collecting, and bird watching. She loved nature and everything in it which inspired her multiple road trips and travels to faraway places. Most of all she loved cheering for her grandkids at every sporting event no matter the weather.
She is survived by her husband Jim Groom, sons Aaron and Matthew, daughters-in-law Tara and Zoe, and four grandchildren Evan, Skylar, Ian and Luke. She also leaves behind her loving niece Rebecca Ramsey, husband Scott, and grandnephew Braden of Austin, TX. She was predeceased by her sister, Linda Ross.
Carol's memorial service is Saturday, January 28, at 1 p.m. at the Warren United Church. A potluck reception will follow at the Warren Town Hall. In lieu of flowers, donations may be sent to Central Vermont Home Health & Hospice, 600 Granger Rd, Barre, VT 05641 or Mad River Valley Ambulance Service, PO Box 305, Waitsfield, VT 05673.