As the leaves fall, Ana Dan, owner of Hyde Away and Sage, is well on her way to tackling the transition from outdoor to indoor dining. Thanks to Sperry Tent, she and her staff have been able to keep guests comfortable in the yard under a tent throughout the summer and fall.
"Thanks to a nice summer and good weather, the restaurant summer season was both active and safe, and we were happy to partner with a local business to provide that," Dan said.
What will dining look like in The Valley in the winter? It will vary from business to business, but at the Hyde Away and Sage, they're planning for a busy, snowy season. The Hyde Away skipped its usual spring close to offer uninterrupted dining all spring and summer.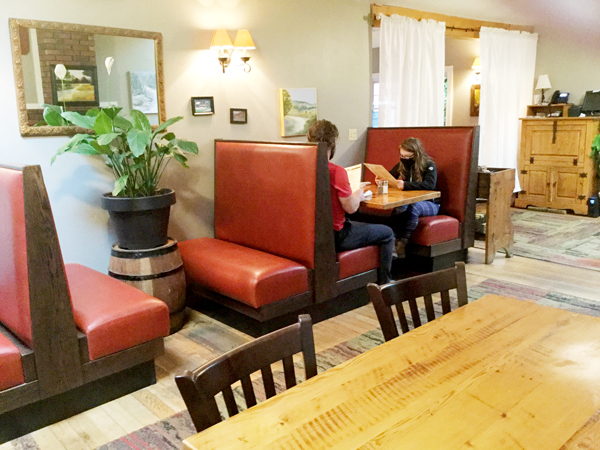 "We closed for two days right at the onset of the pandemic and opened for takeout as soon as we were able. We moved to outdoor dining as soon as we were allowed and then to indoor as that opened up," Dan recalled.
"We've had some great experience in working with the state's safety protocols and have some additional ways to fortify our safety as we move inside. Hyde Away will close November 1, opening again November 19. The extra time lets us make the modifications needed to be prepared for winter," she added.
Those changes include making more room inside by removing the beloved pool table and creating more dining space to make sure the internal space is designed to accommodate the maximum capacity under the new state guidelines.
But in addition to rearranging the furniture, they're making some serious investments in ventilating the indoor space adequately.
"We have purchased two additional heat pumps and four high-capacity HEPA air filtration systems at Hyde Away and two high-capacity HEPA air filtration systems at Sage. Most buildings here do not have central HVAC systems. We have to be inventive on how to keep the air clean. In both Hyde Away and Sage the system of moving air will consist of negative pressure and suction of the kitchen hoods, fresh Vermont air allowed in moderation to ventilate, additional heaters to offset the cold outdoor air and air filtration," she explained.
Multiple HEPA air filtration consoles will be strategically placed throughout the indoor spaces. With the combination of these measures Dan is confident they will have the right level of new air and filtered air to provide an indoor dining experience that, when combined with all state dining guidelines, minimizes risk to guests and staff.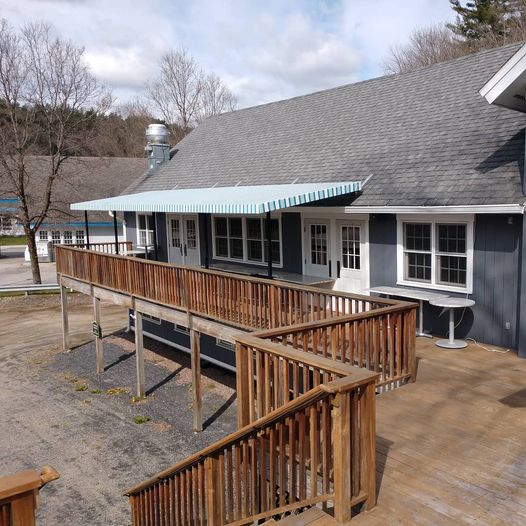 For Sage, expect an early December opening as well as new menu items from Ted Brothers, new executive chef at that restaurant. Brothers comes from Sugarbush with a rich culinary background and will strengthen the restaurant's focus on coastal Mediterranean cuisine.
"Beyond dining in, we're also working on new ways to create and deliver food. Stay tuned as we finalize our plans. We look forward to welcoming everyone back at Sage this winter and to converting new fans as we expand our offerings," Dan said.
Whether at Hyde Away or Sage or any other area restaurants, reservations will be key to dining out. Dan and her staff are working on how to make takeout and dining reservations more turnkey for guests.
"The use of technology to enhance the experience and to make sure that we make the most efficient use of time will let us accommodate the large number of guests we'll expect this season within the restricted capacity," Dan said.
"We're optimistic about the coming season, we look forward to seeing many of you and we are constantly striving to make dining in The Valley both delicious and worry free."