Although the week started with a loss to Rice Memorial, the past two days have been swell for the Harwood Union boys' lacrosse team.
Although the teams may have been mismatched, the Harwood Highlanders dominated their opponents, Randolph and U-32.
Harwood rolled over Randolph on Monday on their way to a 20-2 victory. They were able to put in some of their newer players and the backup goalie was able to get just as much time as starter Cameron Andrews.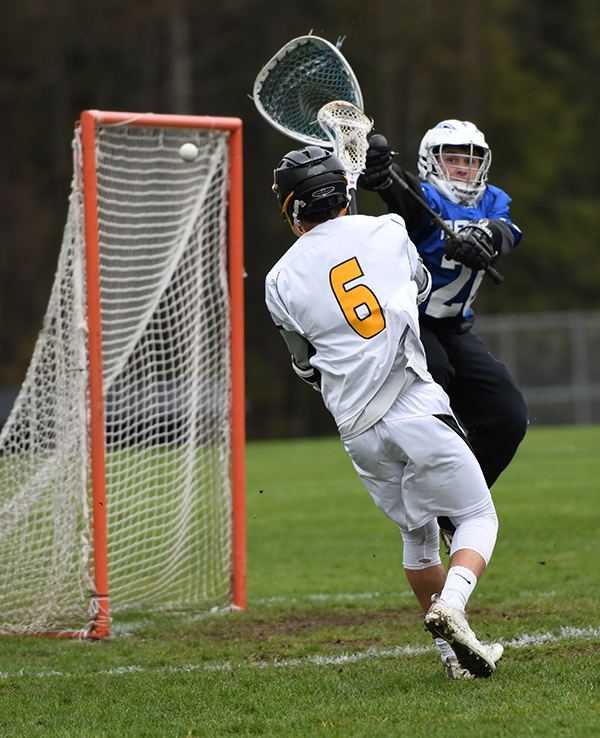 It was not a standard game by any means. Randolph has such a thin bench that the officials decided both teams would play with one less midfielder in the second and fourth quarter, to give the overused Randolph players a slight break.
Even though this was a landslide victory, Harwood coach Russ Beilke praised the team for how hard they played with such few players.
The Highlanders did not have much trouble with their next game on Tuesday, May 9, against U-32. Harwood took the win 15-9. U-32 is a young team, Beilke noted, mentioning that they didn't have a single senior.
Beilke said that the team would be a formidable opponent in years to come.
Beilke acknowledged that the games were mismatched, but he did notice that his team played exceptional in both games. "We were doing the little things that we've been talking about. We played aggressive; we started running a tighter defense, so there were lots of good things that were going on," he said.
He was almost more impressed with his team outside of just the numbers on the scoreboard. He said his team was moving the ball well and working together.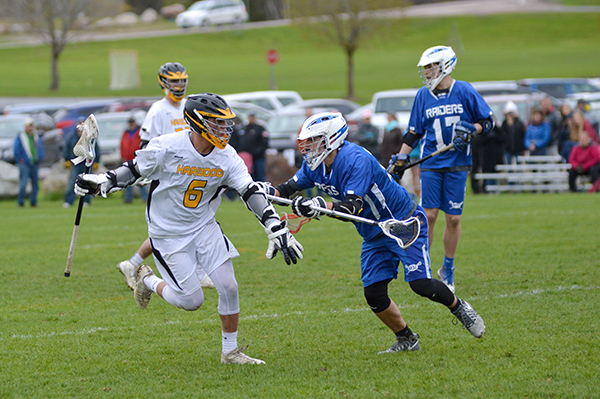 As always, Beilke also lauded his starting goalie, Andrews. In the waning seconds of Tuesday's game there was a confusing scramble to get Andrews back onto the field. When asked why, Beilke explained that Andrews had not been on the field for a win for some time, due to the fact that Harwood will put in their backup when leading by large margins.
"It really was giving Cam his props because once again, both games, he's played really well all the way through," Beilke said.