Photographer David Garten follows last summer's 20-year retrospective of Cuba photography with 25 new photos from his four post-normalization trips to Cuba in December 2015 and April, May and June 2016.
"Normalization is not normalcy," says Garten. "Cuba is undergoing tremendous domestic changes, against a backdrop of 56 years of revolutionary entropy exacerbated by American antagonism. Now that Cuban-American relations are seeing dynamic changes as well, the atmosphere in Havana is one of hope mixed with restless uncertainty."
Garten's photographic investigations attempt to read between the lines. Having traveled frequently to Havana since 1994, he has acquired a lot of experience in the community, reflected in his images of daily life both in homes and on the street. He also has strong ties to the performing arts world, manifested in photos of music and dance. Add in a touch of what Garten likes to call "op-ed photography," images of cultural observation laden with metaphorical commentary, and you will find what he hopes is a thought-provoking view of Havana today. According to Garten, "Cubans inhale frustration and exhale style. My heart thinks I live there."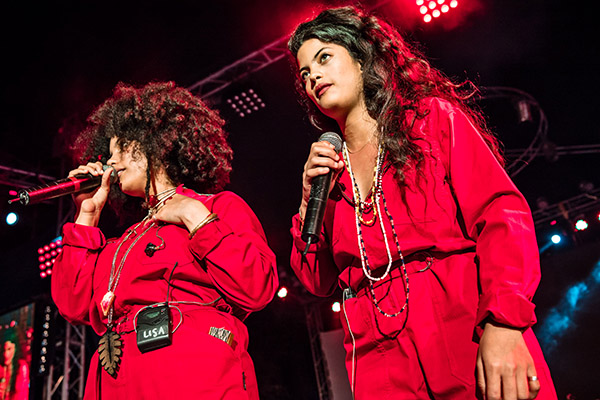 In preparation for this exhibition, Garten has transformed his workspace into a clean, spare gallery environment, transitioning "from flea market to Zen." Twenty-five wide-format prints on Tyvek® (used in construction as house wrap), from 24 by 30 to 40 by 60 inches are on display.
David Garten's photos from Cuba have been featured on CBS Sixty Minutes II and Al Jazeera's Consider This. They have been published in the New York Times, Philadelphia Inquirer and Miami Herald, as well as Jazziz, Latin Beat, and Keyboard magazines. Pulitzer Prize–winning journalist Mirta Ojito wrote about Garten's Cuba photos, "These, for once, were not about a decaying city but, to me, about a decaying ideology and about the U.S.-Cuba conflict."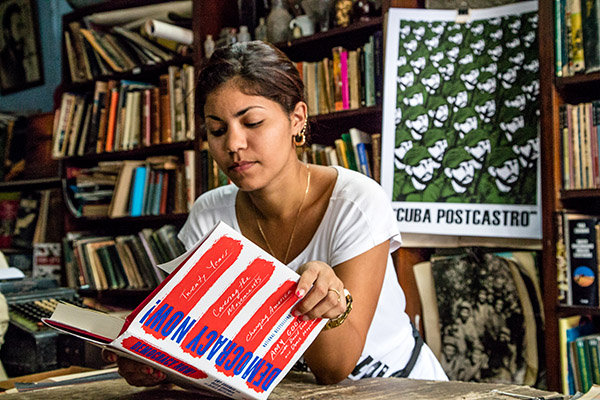 His Cuba photos have been exhibited in Vermont at the University of Vermont, Middlebury College, Vermont Arts Exchange (North Bennington), and the Amy E. Tarrant Gallery. Beyond Vermont, they have been exhibited at the University of California at Berkeley, the Jazz Gallery (New York), the Musical Instrument Museum (Phoenix, Arizona), and the Havana International Ballet Festival.
David Garten, a self-employed photographer, has lived in Waitsfield since 1979. In addition to photojournalism in Cuba, he shoots weddings, portraits, and fine arts reproductions. Since 2011 he has been the in-house photographer for Arturo O'Farrill and the Afro Latin Jazz Orchestra at Symphony Space in New York. On December 17, 2014, the day that Presidents Obama and Castro announced the normalization of diplomatic relations between the United States and Cuba, he was in Havana with the Afro Latin Jazz Orchestra to photograph the recording session for their latest CD, The Conversation Continues. The CD went on to win a Grammy and features a cover which Garten shot and designed.
This is a Vermont Festival of the Arts event running from August 1 to September 5 at the artist's studio, 4412 Main Street, Waitsfield. There is an opening reception on Saturday, August 6, from 6 to 8 p.m. Gallery hours are Wednesday through Sunday, noon to 6 p.m. or by appointment. Open Labor Day, Monday, September 5. Parking is in the municipal parking lot facing Bridge Street. The exhibition is free and open to the public. View David Garten's portfolio at cubaphoto.com. For questions call (802) 496-5516.