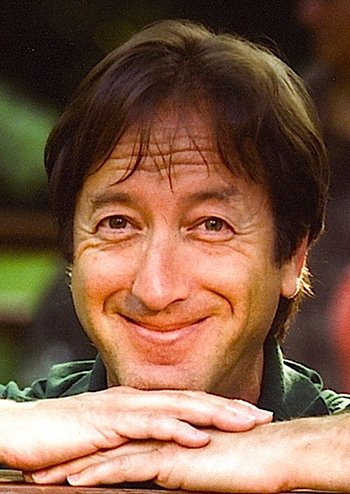 By Lucas Bates
Rob Mermin, founder of the youth circus troupe Circus Smirkus, is returning to Phantom Theater for two nights on Friday and Saturday, July 18 and 19, at 8 p.m.
Friday night's performance will feature live slapstick comedy interspersed with film clips from the silent film era of comedy. Among the clips to be shown will be the work of Charlie Chaplin, Buster Keaton, Laurel and Hardy, Harold Lloyd and many others. Mermin says the performance is intended to be an exploration and comparison of the many different styles of comedy from that era, as well as an opportunity to view that archival footage from the 1920s.
Saturday night's show is titled The Silent Language of the Soul and is a tribute to Mermin's mentor, the late Marcel Marceau, famous for his stage persona "Bip the Clown." The evening will feature a discussion on the art of pantomime, brief film clips of Marceau's act, as well as live demonstrations of some of the techniques that Mermin learned from Marceau, or the man who he refers to as "the master."
Rob Mermin met Marceau in the 1970s as he was touring through Europe with various European circuses, including England's Circus Hoffman, Sweden's Cirkus Scott and Denmark's Circus Benneweis. Marceau provided formal training for Mermin in the art of mime.
While both Friday and Saturday night are welcoming to all ages, Mermin recommends Friday night's show is more geared toward younger kids. "My intention is to introduce to the younger, newer generation just how great these silent films were and induce fond recollection for the older folks through laughter."
Tickets are available for reservation by calling (802) 496-5997 with reduced prices to encourage the whole family. There will also be an additional mime workshop on Sunday, July 20, from 10 a.m. to noon. For more information about the show and Phantom Theater's upcoming season, visit www.phantomtheater.info.
{loadnavigation}