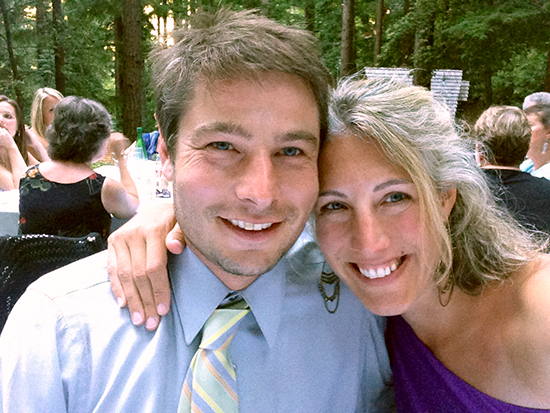 Vermont Business Magazine will present the Rising Stars Class of 2014 at a special reception and dinner, Thursday evening, November 6, beginning at 5:30 p.m. The ceremony will take place at the DoubleTree Hotel on Williston Road, South Burlington.
Peter Pomerantz of Pomerantz Woodworking, Waitsfield, is in the Class of 2014.
He is among the 40 individuals selected for their commitment to business growth, professional excellence and involvement in their communities. Governor Peter Shumlin will welcome the winners and say a few words at the opening reception. Lt. Governor Phil Scott will be on hand to congratulate all the winners as he hands them their plaques.
Pomerantz lives in Waitsfield where he and a team of artisans create custom-crafted woodworks. He has a bachelor's degree in wilderness therapy and had led many expeditions with special populations. Some of his career highlights include building the commercial kitchen for the cooking classes at The Store in Waitsfield and resurrecting a family's heirloom grandfather clock by crafting all new woodwork to house the valuable mechanism that was salvaged from a devastating fire.
Since starting Pomerantz Woodworking, he has been collaborating with Harwood Union High School to offer internships for prospective students interested in learning the craft of woodworking.   He is able to mentor several students each academic year and works to tailor the curriculum and activities to meet the needs of each learner. He is a Mad River Valley Ambulance Service volunteer and serves as artist in residence for Spring Hill School, where over the years preschoolers have helped design and build a "peace bench," a work bench, a block pedestal and birdhouses. He coaches T-ball, donates cutting boards for local fundraisers and runs each year in the Mad Marathon to raise awareness and funds for Hannah's House.
Of the 40 honorees, there were 17 men and 23 women. There are 21 from Chittenden County, 7 from Washington County, 3 from Franklin County, 2 from Windsor County, 2 from Windham County, 1 from Rutland County, 1 from Bennington County, 1 from Addison County, 1 from Orleans County and 1 from Caledonia County. The largest county increase was Chittenden County, up three from 2013. The average age of the winners is 33 years old. The oldest is 39 and the youngest is 23 years old.
The judging was done by an independent panel of judges, Governor Jim Douglas; Anson Tebbetts, news director, WCAX; Margi Swett, president, Vermont Trophy and Engraving; Linda Rossi, state director, VtSBDC; Joe Doud, assistant general manager, Vermont Lake Monsters; Kristin Carlson, director of media, Green Mountain Power; and Kathleen Murphy-Moriarty, associate vice president of marketing and communications, Norwich University.
{loadnavigation}