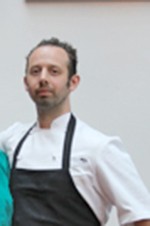 Adam Longworth of The Common Man was the winner of the People's Choice Award at Mayo Healthcare's Taste of Maple event which took place on March 27 at Fresh Tracks Farm in Montpelier.
Mayo's Taste of Maple was a fundraiser and chef contest. Ten chefs competed with delicacies they created using maple syrup. This event was sold out and was Mayo's first-ever fundraiser. One hundred percent of the monies raised go to the purchase of a new van so Mayo can continue to connect residents with the community by attending concerts, plays, chocolate tastings, wine tastings, community meals, scenic drives and more.
Succulent, mouth-watering and amazing are the words tasters used to describe the food prepared by the 10 chefs competing at the event. The competition was fierce but friendly. The prepared foods ranged from maple pulled pork to maple meatballs to maple cannoli to an old family recipe of maple dumplings dropped in boiling maple syrup with a dollop of vanilla ice cream.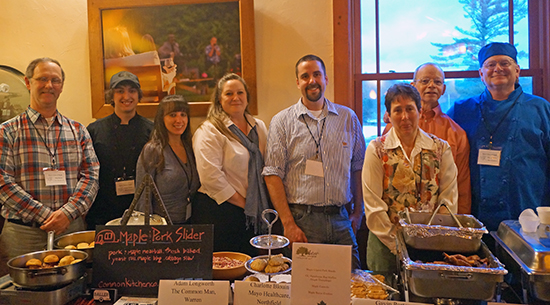 Longworth's maple pork sliders took the People's Choice Award, but the cupcakes with fresh ginger and apples sauteed in a maple syrup prepared by Carole Kelaher of Mix Cupcakerie, Waitsfield, and the maple scones created by Paul and Julie Burns of Three Mountain Cafe, Waitsfield, received rave reviews. The judges at the event included Jamie Schneider of Northfield, Burr Morse of Morse Farm and Henry Marckres, who is Vermont state's official maple tester.